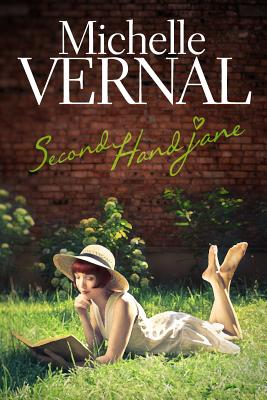 Second-Hand Jane (Paperback)
Createspace Independent Publishing Platform, 9781495218415, 306pp.
Publication Date: February 26, 2014
* Individual store prices may vary.
About the Author
Hi, my name's Michelle Vernal. I'm a 42 year old, married Mum of two boys who lives in the pretty little town of Oxford located in New Zealand's South Island. Writing is something I have always used as a way of expressing myself and my first foray into the romantic and humorous world of chick lit is recorded in my thirteen year old self's compulsory school journal. In it, much to the delight of my English teacher, I described in minutiae the heartbreak of being dumped after my first school disco. It was a scene I re-wrote into The Brazilian Job my first novel. After my first son was born I attended a creative writing course and the first piece I ever penned was published by a New Zealand parenting magazine. I went on to write humorous, opinion styled pieces of my take on parenting but when the necessity for being politically correct got too much I set myself the challenge of writing a novel. The result was The Brazilian Job. The story opens in Dublin where my now hubby and I based ourselves back in the Millennium when the Celtic Tiger was roaring. My second novel Second-hand Jane is also set in Dublin because it provides such a character filled backdrop. We have a love of travel and starting our family in 2004 hasn't changed that. In 2008 we crossed Argentina, Chile and Uruguay by bus with backpacks and our two boys plonked in strollers - it was fantastic. Last year we visited LA, the Greek Islands, France and Hong Kong with our boys and that has only managed to scratch the tip of the wish list. It has also given me loads of ideas for future stories.
or
Not Currently Available for Direct Purchase