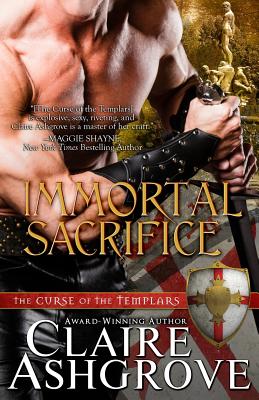 Immortal Sacrifice (Paperback)
Createspace Independent Publishing Platform, 9781495282690, 280pp.
Publication Date: January 24, 2014
* Individual store prices may vary.
Description
In the wake of an Italian mobster's death, the archangels charge Immortal Templar Knight Caradoc of Asterleigh with protecting a necklace that contains Christ's tears. He vows to bring the relic home, never imagining he'll have to battle Isabelle Speranza, the only woman he's ever loved and whom he left in a futile attempt to protect her heart. Discovering she's his fated seraph changes everything. For the dark lord Azazel is hunting the Templar mates. Isabelle lost her heart to Caradoc in a whirlwind affair abroad, only to be abandoned in the middle of the night. When she encounters Caradoc in Sicily three years later, her buried anger fuels desire that won't be denied. Yet a dark shadow threatens their reunion. Azazel has discovered her greatest weakness, and her dreams promise unspeakable horrors if she fails to procure the sacred necklace. As danger stalks her, Isabelle reveals an unbelievable secret. To save them both, Caradoc must accept her truths, even if it means turning from everything he's sworn to uphold.
About the Author
Building on a background of fantasy game design, a fascination with history, and a lifetime love of books, award-winning author Claire Ashgrove brings to life action-filled, passionate journeys of the heart. Her paranormal series, The Curse of the Templars, marries the history of the Knights Templar with the chilling aspirations of the most unholy--a must-read for speculative fiction fans. She also writes darkly arousing espionage novels as the National Bestselling Author Tori St. Claire and historical romance as Sophia Garrett. In her non-writing time, she's runs Finish The Story, a full-scale editing house co-founded with Bryan Thomas Schmidt. She lives in Missouri and enjoys cooking, studying ancient civilizations, and spending downtime with her two sons and too-many horses, cats, and dogs. To learn more, visit her at: claireashgrove.com or toristclaire.com. For all the latest updates look for the Untamed Spirit blog, via any of her websites.