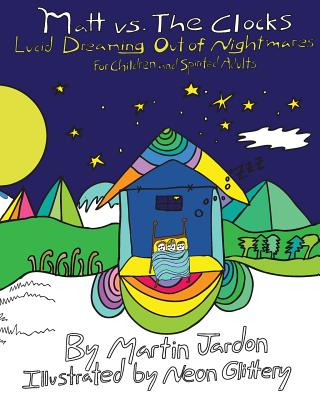 Matt vs. the Clocks (Paperback)
Lucid Dreaming Out of Nightmares
Createspace Independent Publishing Platform, 9781495368554, 28pp.
Publication Date: June 11, 2014
* Individual store prices may vary.
Description
Matt loves being in the sun, but once night falls, he hides under the covers from monsters he knows as The Clocks. Follow Matt's journey as he changes from a boy afraid of the dark into a confident kid who creates his own superhero to conquer his fears. Grab some paper and use Matt's example to overcome your own fears and obstacles. A story of changing your inner universe, beautifully illustrated in Neon Glittery's colors. Based on the author's own story of overcoming nightmares as a child.