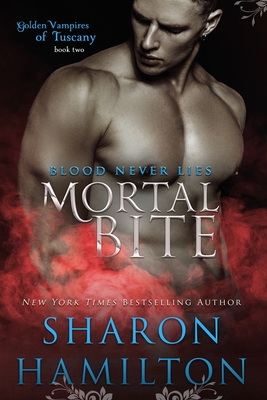 Mortal Bite (Paperback)
Createspace Independent Publishing Platform, 9781495389849, 324pp.
Publication Date: March 26, 2014
* Individual store prices may vary.
Description
Golden Vampire Paolo Monteleone begins raising a son he did not know he fathered, after the murder of the boy's mother. He meets a beautiful human college professor, Carabella Sampson, at a Halloween costume ball. She is an expert on vampire lore, but doesn't believe in their existence. Paolo dresses up as himself: a vampire. Carabella Sampson thinks the attraction she holds for the dark gentleman she meets at the party is due to the fact that the man is a great actor with killer looks and an experienced way with women. He has all the little preternatural signs that she refuses to believe, since vampires are myth and the man she's falling for is real flesh and blood. A dark coven leader has targeted her for elimination, before she can reveal secrets of the Golden Vampire lineage she has obtained from an ancient book. Can there be a happily ever after if either his lover or his young son has to pay the ultimate sacrifice to protect the Golden Vampire race? And will he be able to live with himself if he has to choose between them?