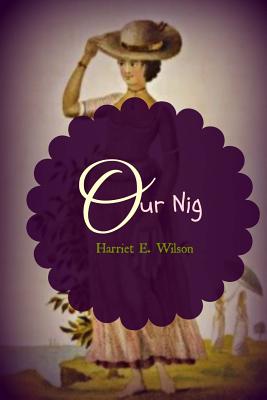 Our Nig (Paperback)
Createspace Independent Publishing Platform, 9781495416545, 90pp.
Publication Date: July 13, 2014
Other Editions of This Title:
Paperback (4/24/2016)
Paperback (6/22/2018)
* Individual store prices may vary.
Description
"They discussed the expediency of a speedy departure. Seth would first seek employment, and then return for Mag. They would take with them what they could carry, and leave the rest with Pete Greene, and come for them when they were wanted. They were long in arranging affairs satisfactorily, and were not a little startled at the close of their conference to find Frado missing. They thought approaching night would bring her. Twilight passed into darkness, and she did not come. They thought she had understood their plans, and had, perhaps, permanently withdrawn. They could not rest without making some effort to ascertain her retreat. Seth went in pursuit, and returned without her. They rallied others when they discovered that another little colored girl was missing, a favorite playmate of Frado's. All effort proved unavailing. Mag felt sure her fears were realized, and that she might never see her again. Before her anxieties became realities, both were safely returned, and from them and their attendant they learned that they went to walk, and not minding the direction soon found themselves lost. They had climbed fences and walls, passed through thickets and marshes, and when night approached selected a thick cluster of shrubbery as a covert for the night. They were discovered by the person who now restored them, chatting of their prospects, Frado attempting to banish the childish fears of her companion. As they were some miles from home, they were kindly cared for until morning. Mag was relieved to know her child was not driven to desperation by their intentions to relieve themselves of her, and she was inclined to think severe restraint would be healthful.