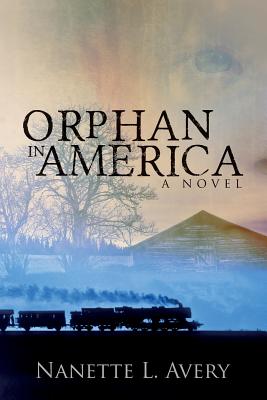 Orphan in America
Paperback

* Individual store prices may vary.
Description
Bringing back to the twenty-first century an epic novel of substance and style, Orphan in America is a compelling fiction that follows three generations across vast distances and the impact of a dark and unfamiliar episode of America's past; the Orphan Train. Set in the 1800s, Orphan in America extends far beyond the genre of historical fiction. This odyssey begins with Alex, an innocent young boy, living in the slums of New York. Like thousands of other children who were transported from overcrowded cities on the Eastern Seaboard during the mid-1800s, Alex is removed from a life of poverty, put on the Orphan Train, and sent to start a new life in America's heartland. But despite the best intentions of a project meant to improve children's lives, Alex's world is forever changed as he is snatched away from his loving yet impoverished parents. Alex is quick to see the advantages of adapting to the ways of the rugged pioneers of Missouri-at least on the outside. As the reader soon learns, his life is intertwined with the tale of Will and Libby Piccard's flight from rural England and their relationship with the powerful Cambridge family of Baltimore. Murder, intrigue, and misfortune collide, unraveling the relentless efforts by Alex's father to reunite his family and the young boy caught up in a scheme of deception. Avery's expressive language and fully realized staging enrich this literary work with an authenticity that brings the saga to life. Unforgettable characters engage readers in a quest to discover more details about the mysterious threads of this fictional tapestry.
Praise For Orphan in America…
"A beautifully written, effortlessly measured historical novel." - Kirkus Reviews

"This is storytelling at its best, a deeply engrossing tale about an unforgettable collection of original characters. " - Karyn Saemann, Foreword Clarion Reviews (Five out of Five stars)

"Orphan in America succeeds because of its realistic setting and winning characters." - IndieReader -(Top-Rated Review)

Selected as one of The Best Indie Books of 2014 by Kirkus Reviews



Createspace Independent Publishing Platform, 9781495433405, 628pp.
Publication Date: August 4, 2014
About the Author
While laying the groundwork for Orphan in America, Avery spent several years traveling across the country and immersing herself in the history and lifestyle of 19th century America. With two postgraduate degrees and a long career as a writer and educator, Nanette L. Avery takes her readers to the next level with her latest novel Orphan in America.