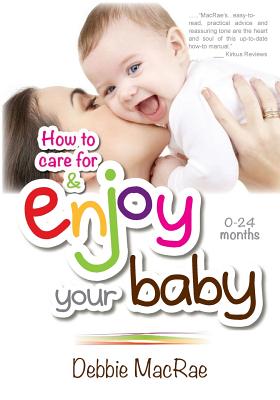 Enjoy Your Baby (Paperback)
How to Care for and Enjoy Your Baby
Createspace Independent Publishing Platform, 9781495990878, 370pp.
Publication Date: September 19, 2014
* Individual store prices may vary.
Description
About this Book The arrival of a new baby is an exciting, pleasurable, overwhelming and sometimes daunting experience for all involved. The information contained in this book applies to the average, healthy baby and seeks to arm parents and families with a sensible and down to earth approach to nurturing and enjoying your baby. In today's busy society we seem to be ruled by time. What we tend to forget is that our babies know nothing about time, they can only communicate how they feel in the moment. This book helps us look at and understand how our babies are feeling and what they are trying to tell us. When we accommodate our new baby's needs, our family life is able to function harmoniously, we will enjoy each other's company and attain some sleep for all during the night time hours. This seems impossible to many people but can be achieved by understanding of our baby's needs. The information shared with you in this book aims to help you enjoy your journey through early parenthood. It seeks to provide parents and families with a common sense, down to earth approach to nurturing and enjoying their babies.
About the Author
Autobiography Raised in the beautiful wheat and cattle country of Northern New South Wales, Debbie is the second eldest of five children. From an early age, Debbie enjoyed caring for babies and went on to train as a Tresillian Nurse, working with parents and children both in Australia and overseas. Debbie then furthered her study in Early Childhood Education and gained experience working in Kindergarten and Childcare for many years. However the call of working with new, sleep deprived parents and their babies was too strong to ignore, so for the last twenty years Debbie has been providing support and working with families in their homes. Debbie is also a regular guest speaker for various community and not-for-profit organisations. Happily married, Debbie and her husband Ian are the proud parents of four children, the eldest being twins.