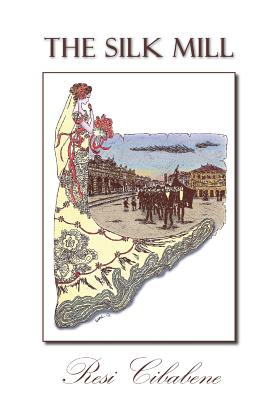 The Silk Mill (Paperback)
A Murder at the Silk Mill
Createspace Independent Publishing Platform, 9781496086778, 434pp.
Publication Date: June 16, 2014
* Individual store prices may vary.
Description
It's a historical thriller, set in Northern Italy, in 1913. New factories are transforming Novi, a small town between Genoa and Alessandria. The coal mill, the iron works, the cotton mill and many silk mills give work to thousands of men and hundreds of women. It's a most difficult moment; things are tense and souls are worked up. And then a murder takes place at a silk mill: is it a botched robbery ended up in tragedy? Or is it an intended murder? If so, why? For jealousy or political hatred? The police arrest a young worker - an anarchist. He pleads not guilty, but doesn't say anything else; he doesn't explain where he was when the murder took place. It will be his defense councilor, he too an anarchist, who must shed light onto the facts. But it's a complicated matter that gets more and more complex and murky; ancient guilt and recent problems come into it - even the beautiful widow Binaldi, daughter-in-law to a major silk mill owner. New murders happen - are they related to the first one? As the defendant stands trial at the Court of Law, in Alessandria, the anarchist lawyer risks his life to stop the killer...
About the Author
Resi Cibabene is a retired teacher. She worked both as a teacher and a teacher trainer. But it wasn't enough. She had always wanted to become a writer - a novelist. She wrote her first historical novel - L'inverno dell'Aquila - in 1992, and a wan a minor prize at Viareggio. Next year 'La Tana del Lupo' followed and wan the prize 'Nuovi Orizzonti'. In 1997 'La Filanda' ('The Silk Mill') wan the prize 'L'Autore' in Florence. In 2000 she wrote 'Da Novi a Marengo', an essay on the battle of Novi in 1799; in 2006 'Una vita perfetta'; in 2012 'Tra due bandiere' (Between two Flags). She is now working on the translation of L'Inverno dell'Aquila (it will be 'The Winter of the Eagle'). Once a teacher, always a teacher. Resi Cibabene, after a life spent in the school, finds now a new way of bringing to life history, through her thrillers---and such page turners they are!