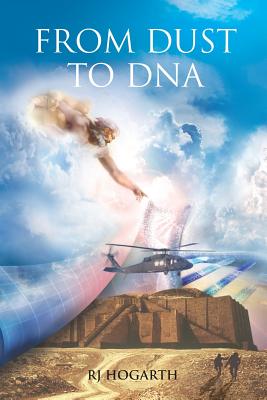 From Dust to DNA (Paperback)
Createspace Independent Publishing Platform, 9781496166043, 234pp.
Publication Date: September 10, 2014
* Individual store prices may vary.
Description
From Dust to DNA is an exciting adventure story revolving around the conflict between nonbelievers and believers in God.
Sir Ernest Everleigh is on a quest to disprove God's existence. He's an Oxford University lecturer with a cult-like following of students who rally to the atheistic cause through his philosophy course and campus debates. Sir Ernest has several projects in the works that depend on backing from very powerful people, including an expedition to Afghanistan to procure a mysterious relic-at whatever the cost.
John Rowntree may be agnostic, but he'd been teaching a religious knowledge class at an English school, until he was fired for defying the ban on religious teaching instituted by a government committee headed by Sir Ernest. When John enrolls in Sir Ernest's course, he soon finds himself engaged in a stimulating debate that brings out a new philosophy on the origins of life and models of God.
John also ends up joining the perilous pursuit of the enigmatic relic, an adventure that is a key part of Sir Ernest's ambitious plan for total victory.
Plenty of action and intrigue make From Dust to DNA a suspense thriller that offers mind-expanding insights that could change the way you think about the meaning of life and your model of God.
About the Author
Robert James Hogarth lives in Sydney, Australia. He majored in philosophy, mathematics, and law at the University of New South Wales. In 1982, he established a law practice, and he continued practicing law for over fourteen years. He then became chief executive of a listed mining company, and went on to establish a number of other listed resource companies. Hogarth is the author of From Dust to DNA, which is a unique blend of philosophical fiction and suspense thriller.