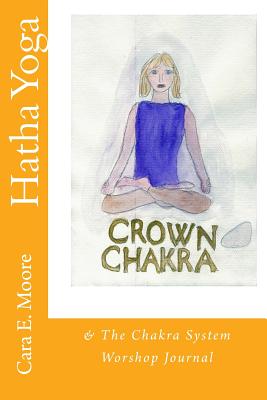 Hatha Yoga & the Chakra System Workshop Journal (Paperback)
Createspace Independent Publishing Platform, 9781496196781, 158pp.
Publication Date: November 2, 2014
* Individual store prices may vary.
Description
Hatha Yoga & The Chakra System Workshop Journal demonstrates the different hatha yoga practices that enhance the chakra system. It includes asanas, mandalas, mantras, meditations, and mudras as well as nutritional and skin care information associated with each dosha type. The illustrations are done by the author. This workshop helps to enhance your Yoga practice for holistic wellbeing for the Auric and Physical body.
About the Author
Cara E. Moore is a writer, poet and playwright who writes for Newspapers, Magazines and Internet sites, and whose play, The Healing won an honorable mention in the 1996 Writer's Digest Playwright Competition. She is the author of a collection of poetry Horizon's Place And Time Meet. She is also a Crystal Healing Practitioner and author of Crystal Healing & The Chakra System, a Herbalism Practitioner and author of Herbal Primer and a Hatha Yoga Teacher, training at the British School of Yoga. She has a Fellow in the Mantic Arts. She gives Hatha Yoga & The Chakra System Workshops and runs courses in Crystal Healing and Herbalism accredited by the World Metaphysical Association. Her formulated range of health and beauty products Crystal Essence (R) is available from Crystal Arts And Health. Her Hatha Yoga & The Chakra System. Illustrations for products are available from Redbubble.com and Cafepress.com