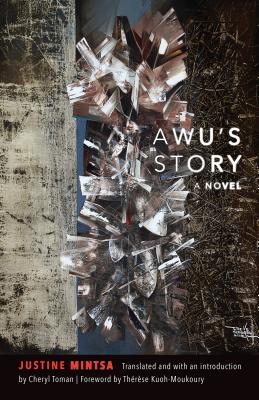 Awu's Story (Paperback)
A Novel
University of Nebraska Press, 9781496206930, 126pp.
Publication Date: May 1, 2018
* Individual store prices may vary.
Description
At the dawn of the twenty-first century, villages in the Fang region of northern Gabon must grapple with the clash of tradition and the evolution of customs throughout modern Africa. With this tension in the background, the passionate, deft, and creative seamstress Awu marries Obame, after he and his beloved wife, Bella, have been unable to conceive. Because all three are reluctant participants in this arrangement, theirs is an emotionally fraught existence. Through heartbreaking and disastrous events, Awu grapples with long-standing Fang customs that counter her desire to take full control of her life and home.

Supplemented with a foreword and critical introduction highlighting Justine Mintsa's importance in African literature, Awu's Story is an essential work of African women's writing and the only published work to meditate this deeply on some of the Fang's most cherished legends and oral history.
 
About the Author
Justine Mintsa is a Gabonese author and, before her retirement in 2016, was an English professor at Omar Bongo University in Libreville. She has also worked in Gabon's Ministry of Culture and the Arts for sixteen years. In 2012 Mintsa was named advisor to Gabon's prime minister and head of the Department of Education and Culture. Cheryl Toman is a professor of French, the chair of the Department of Modern Languages and Literatures, and the director of the Women's and Gender Studies Program at Case Western Reserve University. She is the author of Women Writers of Gabon: Literature and Herstory. Thérèse Kuoh-Moukoury is a novelist, journalist, children's rights advocate, and activist. She is the author of Essential Encounters, making her the first woman novelist of francophone Africa.
 
Praise For Awu's Story: A Novel…
Praise for the original French edition:
 
"Electrifying, striking, and raw, Awu's Story recounts the realities women face within the family and society in a small village in Gabon. . . . This text incites debate about cultural differences, plunging the reader to the very heart of Gabonese traditions."—Lire le Monde
 
"This novel that invites the reader to rethink the very foundation of inherited customs is still very valid today."—Africultures
— Lire le Monde