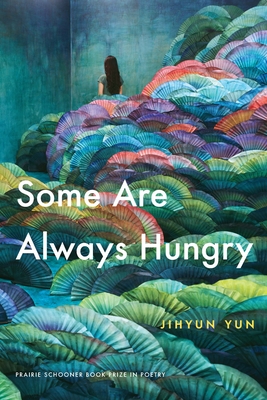 Some Are Always Hungry (The Raz/Shumaker Prairie Schooner Book Prize in Poetry)
Paperback

* Individual store prices may vary.
Description
Winner of the Prairie Schooner Book Prize in Poetry, Some Are Always Hungry chronicles a family's wartime survival, immigration, and heirloom trauma through the lens of food, or the lack thereof. Through the vehicle of recipe, butchery, and dinner table poems, the collection negotiates the myriad ways diasporic communities comfort and name themselves in other nations, as well as the ways cuisine is inextricably linked to occupation, transmission, and survival. Dwelling on the personal as much as the historical, Some Are Always Hungry traces the lineage of the speaker's place in history and diaspora through mythmaking and cooking, which is to say, conjuring.
Praise For Some Are Always Hungry (The Raz/Shumaker Prairie Schooner Book Prize in Poetry)…
"In this excellent debut, Yun lingers over descriptions in precise and evocative language. . . . This is a lush and moving collection."—Publishers Weekly

"Yun's poems are unflinching in subject matter and elegant in expression. This contrast of painful moments, beautifully rendered, makes for compelling reading."—Sylvia Santiago, Kenyon Review

"Some Are Always Hungry is a powerfully wrought book of poems. Yun's meticulous crafting and incisive lyricism is a testament to her mastery of a poetic imagination. She ultimately conveys a singular existence that is precious and beautiful because of loved ones—those who'd rather perish than see us go hungry."—Stacey Park, Portland Review

"Winner of the prestigious Prairie Schooner Book Prize in Poetry, Korean American poet Jihyun Yun's debut offers readers a nuanced yet visceral depiction of food and satiation, one that truthfully exposes violence and greed, and another that exemplifies survival, sustenance, and mercy. Perceptive and moving, Some Are Always Hungry is an inquiry into what sustains humanity through intergenerational injustice."—Eugenie Julienne Mamuyac, International Examiner

"Image by clear-eyed image, sound by tightly wrought sound, the poems in Some Are Always Hungry are a thundering revelation. At once a reckoning with immigration and historical trauma and rooted in the sensorial world, these poems are timeless and ongoing. Here is both the fever and the scar it leaves, the female body and the lineage of power, hunger, and desire, what cannot be forgotten and what keeps us alive despite it all; here is a poet staking her undeniable claim on the world."—Ada Limón, author of The Carrying

"In this visceral yet compassionate inquiry into what makes us alive, Yun shows us how hope can be fashioned out of the desire to speak on and through atrocities. This book is one of those rare collections that stuns me back to my own life, somehow renewed, somehow better, kinder, and less alone."—Ocean Vuong, author of Night Sky with Exit Wounds

"Jihyun Yun's captivating poems hold a wise and magnetic energy at the center of each page, one rarely seen in a first book. This is a poet of grace and elemental blood-wisdom who will pull you to unexpected terrains where food is a vehicle not just to explore lineage and ancestors but to navigate the winding roads of the present and the future. . . . Some Are Always Hungry is a most magnificent and memorable debut from a deeply talented poet I'm certain we'll be turning to again and again."—Aimee Nezhukumatathil, author of Oceanic
University of Nebraska Press, 9781496222183, 90pp.
Publication Date: September 1, 2020
About the Author
Jihyun Yun is a Korean American poet from California who now lives in Ann Arbor, Michigan. A Fulbright research grant recipient, she has received degrees from the University of California–Davis and New York University. Her work has appeared in Narrative Magazine, Poetry Northwest, Adroit Journal, and other publications.