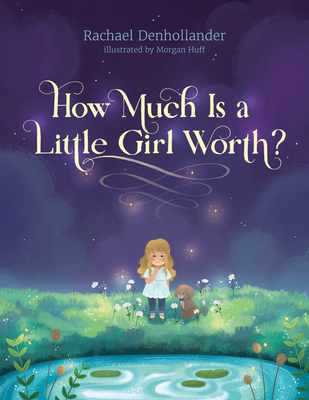 How Much Is a Little Girl Worth?
Hardcover

* Individual store prices may vary.
Description
You're beautiful, worthy, and you should be loved
Because of all that you are.
Different from anything else in this world,
You are precious beyond all the stars.
How Much Is a Little Girl Worth? is Rachael Denhollander's tenderhearted anthem to little girls everywhere, teaching them that they have immeasurable worth because they are made in the image of God.
Armed with this understanding, girls will develop confidence in their own value and blossom into women who can face any challenge life puts in their path.
This book contains:
Heartwarming, vibrant four-color illustrations by popular illustrator Morgan Huff
Beautifully written, heartfelt verse
The powerful message that both you and God value your little girl immeasurably
Rachael Denhollander is an attorney, advocate, and educator who became known internationally as the first woman to speak publicly against USA Gymnastics team doctor Larry Nassar, one of the most prolific sexual abusers in recorded history. Recognized as a
TIME
100 honoree and a 2018
Glamour
Woman of the Year, Denhollander encourages all girls to find their voices and love themselves in this spiritual book. This hardcover picture book for little girls is one of the best inspirational books with a message that resonates beyond its intended young audience.
Whether you're already a mother or know a mother-to-be, this book is the perfect gift for baby showers or just to give to your own daughter. Its powerful message, paired with vivid, glowing illustrations, will make you want to snuggle up with your little girl and remind her of how precious and treasured she is.
Tyndale Kids, 9781496441683, 32pp.
Publication Date: September 10, 2019