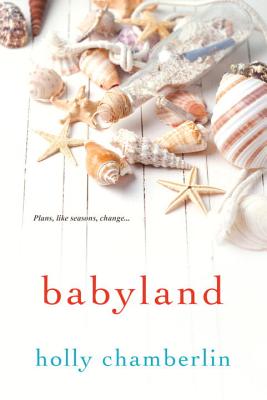 Babyland (Paperback)
Kensington, 9781496703637, 416pp.
Publication Date: April 26, 2016
Other Editions of This Title:
Paperback (6/25/2013)
* Individual store prices may vary.
Description
From bestselling author Holly Chamberlin comes a smart, clever novel about love, marriage, and growing up--not necessarily in that order…

Anna Traulsen, of Anna's Occasions, an elite Boston event planning company, has never been impetuous. At thirty-seven, she's never had a one-night stand, crammed for an exam, or made an extravagant purchase. Now she's engaged and preparing for an occasion of her own. But another event just might trump her wedding, one that she and her future husband weren't expecting: Anna is pregnant.

From her dress fitting to the timing of the honeymoon, for Anna, one question quickly leads to another--about work, the future--and why she finds herself thinking so much about her colleague, Jack, a tousled, talented artist who is the polar opposite of her comfortingly conventional fiancé.

As Anna searches for answers among her friends, she may ultimately discover there's only one place she'll find the truth: in her own heart--and that no matter what she decides, she'll never be the same…

Praise for the novels of Holly Chamberlin

"A dramatic and moving portrait of several generations of a family and each person's place within it." --Booklist on The Family Beach House

"Nostalgia over real-life friendships lost and regained pulls readers into the story."

--USA Today on Summer Friends
About the Author
Holly Chamberlin was born and raised in New York City. After earning a Masters degree in English Literature from New York University and working as an editor in the publishing industry for ten years, she moved to Boston, married and became a freelance editor and writer. She and her husband now live in downtown Portland, Maine, in a restored mid-nineteenth century brick townhouse with Betty, the most athletic, beautiful and intelligent cat in the world. Readers can visit her website at:  www.hollychamberlin.com.
or
Not Currently Available for Direct Purchase