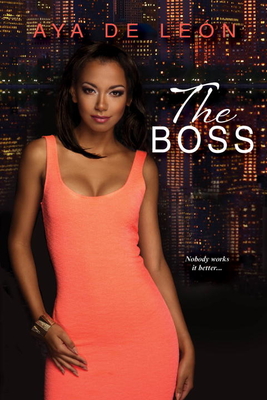 The Boss (Justice Hustlers #2) (Paperback)
Dafina Books, 9781496704740, 352pp.
Publication Date: May 30, 2017
Description
A Justice Hustlers Heist Novel

She won't back down. She'll never stop. And in this seductive, suspenseful novel, one gorgeous sister puts her future on the line for the exploited--even as her past and present collide, threatening to take her out . . .

Tyesha Couvillier will never forget the rip-offs and brutal treatment she endured as a sex worker. So as the new director of the groundbreaking Lower East Side Women's Health Clinic, she'll take on the Ukranian mob and corrupt strip club bosses to stop local exotic dancers from being pressured into selling sex. And if she and her crew can pull off an elaborate heist, the evidence they steal could upend this vicious game--and give exploited women a chance at justice... But suddenly Tyesha's traumatic past and high-drama family are back on the scene--and turning up the heat to explosive. With a notorious celebrity ex-lover out to win back her heart, and a drug kingpin from her Chicago past in the mix, crucial scams go dead-wrong, and buried secrets bring wrenching betrayal. Now this fiercely compassionate beauty must gamble on tricks she never dared to protect those she loves--and survive to carry on the fight. "This well-written and enjoyable installment in de Leon's unique, feminist, urban crime-fiction series . . . infuses satisfying power in both plot and character."
--Booklist, STARRED review

About the Author
AYA DE LEON teaches creative writing in UC Berkeley's African American Studies Department. Her work has been acclaimed in the Village Voice, the Washington Post, and American Theatre magazine. Her writing has been featured in Guernica, Essence, Ebony, The Huffington Post, xoJane and Bitch magazine. She is an alumna of Cave Canem and VONA. Visit her online at ayadeleon.com, on Twitter @AyadeLeon or on Facebook.
Advertisement