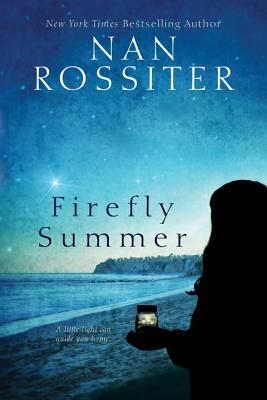 Firefly Summer (Paperback)
Kensington, 9781496705037, 352pp.
Publication Date: July 26, 2016
* Individual store prices may vary.
Description
A little light can guide you home…

New York Times and USA Today bestselling author Nan Rossiter's touching new novel reunites four sisters at their childhood vacation spot on Cape Cod—where they uncover the truth about a past tragedy to find their future as a family…

The close-knit Quinn siblings enjoyed the kind of idyllic childhood that seems made for greeting cards, spending each summer at Whit's End, the family's home on Cape Cod. Then comes the summer of 1964, warm and lush after a rainy spring—perfect firefly weather. Sisters Birdie, Remy, Sailor, Piper, and their brother, Easton, delight in catching the insects in mason jars to make blinking lanterns. Until, one terrible night, tragedy strikes.

Decades later, the sisters have carved out separate lives on the Cape. Through love and heartbreak, health issues, raising children, and caring for their aging parents, they have supported each other, rarely mentioning their deep childhood loss. But one evening, as they sit together at Whit's End to watch the sun set, the gathering fireflies elicit memories of that long-ago night, and a tumult of regrets, guilt, and secrets tumble out.

Poignant yet hopeful, Firefly Summer is an uplifting story of the resilience of sisterhood and the bright glimpses of joy and solace that, like fireflies after rain, can follow even the deepest heartaches.
 
Praise for the novels of Nan Rossiter

"Nan Rossiter is at the peak of her storytelling abilities with Under a Summer Sky, which is told with the kind of compassion, grace, and wisdom that is nearly unrivaled in contemporary fiction."—Examiner.com

"Eloquent and surprising...I love this story of faith, love, and the lasting bonds of family."—Ann Leary, author of Outtakes from a Marriage on The Gin & Chowder Club

"A gripping story of three sisters, of love lost and found and a family's journey from grief to triumph. A sure winner."—Debbie Macomber, #1 New York Times bestselling author, on More Than You Know
About the Author
Nan Rossiter was born in Mount Vernon, New York. She grew up in Pelham, New York, and in Barkhamsted, Connecticut. From a young age she loved to draw. After high school, she attended Rhode Island School of Design and graduated with a BFA in illustration.

After working in the freelance field and creating art for internationally recognized companies such as Viking, MasterCard, and UPS, Nan began writing and illustrating books for children. She is the author-illustrator of several children's books, including, most recently, The Fo'c'sle: Henry Beston's Outermost House.

Nan lives in rural Connecticut with her husband and two handsome sons. When she's not working, she enjoys hiking with her family or reading a good book.

Visit her website at www.nanrossiter.com.