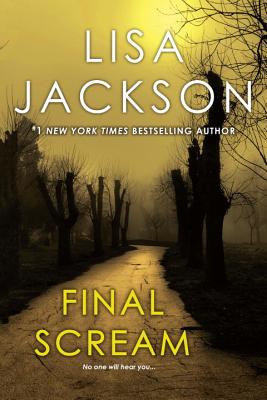 Final Scream (Paperback)
Kensington Publishing Corporation, 9781496705679, 496pp.
Publication Date: October 25, 2016
Description
In this gripping novel of suspense by #1 New York Times bestselling author Lisa Jackson, a small timber town nestled in the shadow of Oregon's Cascade Mountains is the perfect place for a killer to hide...
For the wealthy Buchanans, the town of Prosperity has delivered everything its name promises. Not that Cassidy Buchanan cares about money, cars, or expensive clothes--unlike her beautiful older sister. All Cassidy wants is to ride her horses. Then her father hires Brig McKenzie, a handsome troublemaker who ignites a storm of rivalry. By summer's end, a fatal fire rages through the Buchanans' saw mill, tearing the family apart--and Brig disappears, presumed guilty of arson.
Seventeen years later, Cassidy has never stopped trying to uncover the truth about that terrible crime. Now married to Brig's brother, Chase, she's come back to Prosperity to find closure. Instead, she encounters a fresh nightmare. Another fire is set, deliberate and deadly. Some view Cassidy as a suspect--others believe she's the target. All Cassidy knows for sure is that neither her family nor her marriage is quite what it seems. And that her own final scream may be the last sound she ever hears...
About the Author
LISA JACKSON is the #1 New York Times bestselling author of over ninety-five novels, including You Will Pay, After She's Gone, Deserves to Die, You Don't Want to Know, Running Scared, and Shiver. She is also the co-author of the Colony Series, written with her sister and bestselling author Nancy Bush, as well as the collaborative novels Sinister and Ominous, written with Nancy Bush and Rosalind Noonan. There are over thirty million copies of her novels in print and her writing has been translated into nineteen languages. She lives with her family and three rambunctious dogs in the Pacific Northwest. Readers can visit her website at www.lisajackson.com and find her on Facebook.
Advertisement