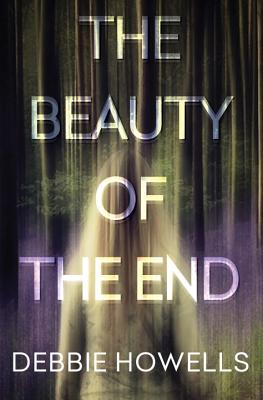 The Beauty of the End (Hardcover)
Kensington, 9781496705983, 320pp.
Publication Date: July 26, 2016
Other Editions of This Title:
Paperback (5/30/2017)
* Individual store prices may vary.
Description
From the acclaimed author of The Bones of You comes a haunting and heartbreaking new psychological thriller about a man thrust into the middle of a murder investigation, forced to confront the secrets of his ex-lover's past.

"I was fourteen when I fell in love with a goddess. . ."

So begins the testimony of Noah Calaway, an ex-lawyer with a sideline in armchair criminal psychology. Now living an aimless life in an inherited cottage in the English countryside, Noah is haunted by the memory of the beguiling young woman who left him at the altar sixteen years earlier. Then one day he receives a troubling phone call. April, the woman he once loved, lies in a coma, the victim of an apparent overdose--and the lead suspect in a brutal murder. Deep in his bones, Noah believes that April is innocent. Then again, he also believed they would spend the rest of their lives together.

While Noah searches for evidence that will clear April's name, a teenager named Ella begins to sift through the secrets of her own painful family history. The same age as April was when Noah first met her, Ella harbors a revelation that could be the key to solving the murder. As the two stories converge, there are shocking consequences when at last, the truth emerges.

Or so everyone believes. . .

Set in a borderland where the past casts its shadow on the present, with a time-shifting narrative that will mesmerize and surprise, The Beauty of the End is both a masterpiece of suspense and a powerful rumination on lost love.

Advanced Praise for The Beauty of the End
 
"Debbie Howells is a terrific new talent—she paints with words and takes a scalpel to emotions."—New York Times bestselling author Peter James
 
"A combination of lyrical writing and smart mystery. It's a winner."—Sandra Block, author of The Girl Without a Name
 
Praise for The Bones of You
 
"One of those books that captivates you from the first page, holds tight and never lets go. I savored every word, character and psychological twist. Truly brilliant!"—Lisa Jackson, #1 New York Times bestselling author
 
"Suspenseful and poignant debut . . . the increasingly tense storytelling and astute observations on mother-daughter relationships will keep readers turning the pages."—Publishers Weekly
 
"Has been compared to Alice Sebold's The Lovely Bones . . . Indeed, Rosie's voice offers a dynamic narrative. Her disembodied perspective, tempered with other points of view—chiefly Kate's—adds an unusual and haunting layer to the novel."—Library Journal
About the Author
Debbie Howells is the author of The Bones of You, her debut thriller which sold internationally for six-figures in several countries. While in the past she has been a flying instructor, the owner of a flower shop, and a student of psychology, she currently writes full-time. Debbie lives in West Sussex with her family, please visit her online at DebbieHowells.com.
As the story opens, even with evidence to the contrary, Noah is convinced of April's innocence. As a reader, do you agree with him? Can we ever be so sure about someone, even when we know them very well?generic viagra price canada
Even as a young man, Will's behavior could be seen as self-interested. This is more apparent when you learn how he is as an adult. Would you describe him as narcissistic? Is human behaviour ever entirely unselfish?generic viagra price canada
Ella's discovery of her past is extremely distressing for her. How better could her parents have prepared her, or would it have been easier for her never to have found out the truth?generic viagra price canada
Was Noah the best person to represent April? Did his belief in her help or hinder his investigation? Would an outsider have been more able to uncover the truth?generic viagra price canada
We often base our assessment of people on first impressions, and form strong opinions about those we've known a long time. How easy is it to discard such beliefs and consider what might seem unbelievable?generic viagra price canada
How do you think Noah's personality influenced his investigation? Did his relationship with Will affect his judgment?generic viagra price canada
Is Bea's distrust of Noah justified? Has your own opinion of someone ever been swayed—wrongly—by that of a convincing other?generic viagra price canada
Could Noah's behaviour be seen as self-destructive, even if ultimately, it led to him to change himself for the better?generic viagra price canada
A central theme of the story is the issue of assisted dying versus preserving life at all costs. How did April's actions affect other characters on both sides of this issue?generic viagra price canada
Why do you think Noah never gave up on April? Can you relate that to your own life in any way?generic viagra price canada
or
Not Currently Available for Direct Purchase