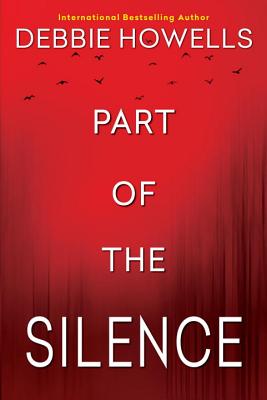 Part of the Silence (Hardcover)
Kensington Publishing Corporation, 9781496706911, 320pp.
Publication Date: June 27, 2017
Description
From the international bestselling author of The Bones of You comes a haunting and heartbreaking new psychological thriller about the distorted nature of reality, the unreliability of memory, and the enduring power of a mother's love. A blighted memory. A child who seems never to have existed. A watcher in the shadows. When they find Evie Sherman, battered and left for dead in a maize field, the young woman has no recollection of who she is. After three days in a hospital bed, the fog in her head begins to lift, and she remembers two names: her own, and that of her three-year-old daughter, Angel. Evie is convinced that Angel is in grave danger. But the police can find no evidence of the girl's existence. It's clear that Evie is having some kind of mental breakdown--or is it? Even in the depths of her amnesiac darkness, Evie knows her daughter's voice, her chameleon eyes, every precious hair on her head. So how can she be losing her mind? As Evie's grasp on reality slips away, she finds herself haunted by the same three-word warning, which she hears over and over: Trust no one. But whom is she being warned against? The police? The doctors and nurses? Or the mysterious figure who's been watching her, who knows all her secrets, has a hidden agenda--and perhaps their own twisted version of reality. Praise for the novels of Debbie Howells "A terrific new talent." --New York Times bestselling author Peter James "An intriguing dark psychological thriller--truly brilliant " --Lisa Jackson "Has been compared to Alice Sebold's The Lovely Bones. Unusual and haunting." --Library Journal "Creepy-delicious...a super-quick read, good domestic suspense with a bit of woo-woo.
The English village setting was an extra perk " --Liz French, Senior Editor, LJ Reviews "Heartbreaking yet utterly compelling...a memorable debut." --Sam Hayes, author of Blood Ties "A brilliantly twisty read that delves deep into the dark heart of the seemingly perfect family." --Tammy Cohen, author of First One Missing "A combination of lyrical writing and smart mystery. It's a winner." --Sandra Block, author of The Girl Without a Name "An intelligent thriller.... Written with heart and real depth, and with some real hand-over-mouth moments." --Rachael Lucas, author of Coming Up Roses "Compelling...Howells has a knack for conveying authentic emotion." --Publishers Weekly
About the Author
International bestselling novelist Debbie Howells is the author of The Bones of You, her debut thriller, The Beauty of the End, and Part of the Silence. While in the past she has been a flying instructor, the owner of a flower shop, and a student of psychology, she currently writes full-time. Debbie lives in West Sussex with her family, please visit her online at DebbieHowells.com.
Advertisement