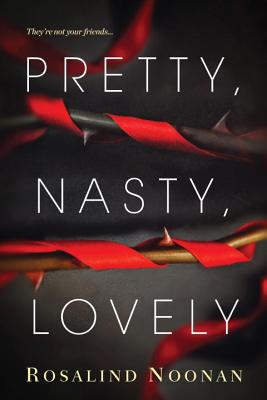 Pretty, Nasty, Lovely (Paperback)
Kensington Publishing Corporation, 9781496708021, 352pp.
Publication Date: August 29, 2017
Description
Sisterhood has a price . . . Pledging to Theta Pi at Merriwether University seemed to offer Emma Danelski a passport to friendship, fun, and popularity. But the excitement of pledge training quickly fades, as does the warmth of her so-called sisters. What's left is a stifling society filled with petty rules, bullying, and manipulation. Most haunting are the choices Emma makes in the wake of another sorority sister's suicide . . . It doesn't matter that no one else needs to know what Emma did, or how vastly different life at Theta House is from the glossy image it projects. Emma knows. And now, with her loyalties tested, she must decide which secrets are worth keeping and how far she'll go to protect them--and herself . . . Praise for Rosalind Noonan's Domestic Secrets "This suspenseful read is Noonan at her best. Fans will be eager to get their hands on her latest, and it doesn't disappoint." --Booklist "Noonan delivers another page-turning thriller whose deeply flawed characters draw you into a web of family secrets." --Kirkus Reviews "Recommended for readers wanting stories of dysfunctional families, scandal, and violence that involve entire communities." --Library Journal
About the Author
Rosalind Noonan is a New York Times bestselling fiction author and graduate of Wagner College. She lives with her family in the Pacific Northwest, where she writes in the shade of some towering two-hundred-year-old Douglas fir trees.
Advertisement