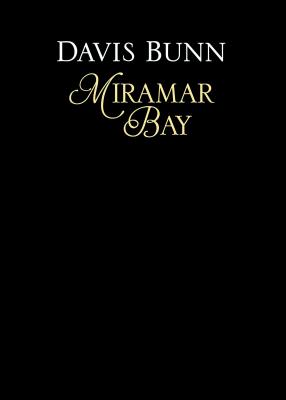 Miramar Bay (Hardcover)
Kensington Publishing Corporation, 9781496708298, 304pp.
Publication Date: March 28, 2017
Description
"I love this story."--Debbie Macomber, #1 New York Times bestselling author
In the tender, heartwarming tradition of Nicholas Sparks, this compelling novel of two strangers in a small coastal town marks a romantic tour de force for internationally bestselling author Davis Bunn.
He had not come all this way just to break another woman's heart.
When Connor Larkin boards a late night bus in downtown LA, he's not sure where he's going or what he's looking for. Putting his acting career--and his fiancee --on hold, he's searching for something he can't define, a part of himself he lost on the road to success. Once he dreamed of being a singer in the classic style of Sinatra and Bennett. But his lean good looks soon landed him in movies as the sexy "bad guy"--and in the arms of a famous young heiress. Now, with his wedding day approaching, Connor finds himself stepping into the sleepy seaside town of Miramar Bay--where one remarkable woman inspires him to rethink all of his choices...
She needed to know his secrets, and to see if he'd tell her the truth.
Sylvie Cassick is nothing like the pretentious starlets back in Hollywood. The daughter of a nomadic painter, she's had to work hard for everything--unlike Connor's fiancee. When Connor hears familiar music drifting out of Sylvie's restaurant, he feels as if he's finally come home. Sylvie isn't sure what to think when this impossibly handsome stranger applies for a waiter's job. Yet once he serenades her customers--and slowly works his way into her heart--she realizes there's more to him than he's letting on. And Connor realizes he's found his destiny. But as the outside world encroaches, threatening their fragile bond, Connor will have to risk losing everything to gain the life he longs for, and be the man Sylvie deserves.
Filled with bittersweet longing, Miramar Bay is an unforgettable journey through doubt and desire--to the truth that can be discovered along the road less taken.
"Bunn has excelled in creating a deeply emotional read that will resonate with readers." --Publishers Weekly
About the Author
Davis Bunn is an internationally bestselling author with more than seven million books in print in twenty languages. Originally from North Carolina, he draws on his international experience to craft award-winning novels. Davis has been honored with four Christy Awards for excellence in fiction, among other accolades. He serves as Writer in Residence at Regent's Park College, Oxford University. Davis and his wife, Isabella, divide their time between the English countryside and the coast of Florida. Visit Davis at www.davisbunn.com.
Advertisement