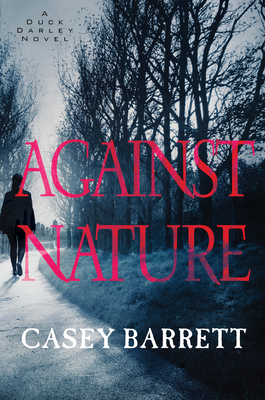 Against Nature (A Duck Darley Novel #2) (Hardcover)
Kensington, 9781496709714, 336pp.
Publication Date: July 31, 2018
Other Editions of This Title:
Mass Market (6/25/2019)
* Individual store prices may vary.
Description
Perched in an airy penthouse above the corrupt streets of Manhattan, unlicensed P.I. Duck Darley has settled into an unlikely domestic routine with a wealthy divorcée and her precocious eight-year-old son. But old nightmares return when a desperate text from Cass Kimball, the former partner Duck once took a bullet to protect, lures him back into sworn-off vices and the sinister world of professional sports . . . 
 
Cass cries murder after her boyfriend tumbles to his death in the Catskills while researching the tragic doping experiments that changed the lives of East German Olympic athletes during the Cold War. Following the brutal killing of a champion javelin thrower, Cass herself is arrested on charges of double homicide, leaving Duck on an impossible quest for answers while doubting everything he ever believed about his secretive sidekick . . . 
 
Now, caught between the secret horrors of extreme performance enhancement and shadowy criminals who stalk him relentlessly, it's sink or swim as Duck stumbles through a reckless investigation that endangers both his life and that of anyone he allows himself to hold dear.
About the Author
CASEY BARRETT is a Canadian Olympian and the co‑founder and co‑CEO of Imagine Swimming, New York City's largest learn‑to‑swim school. He has won three Emmy awards and one Peabody award for his work on NBC's broadcasts of the Olympic Games in 2000, 2004, 2006, and 2008. His debut novel, Under Water, was nominated for a 2018 Shamus Award. Casey lives in Manhattan and the Catskill mountains of New York with his wife, daughter, and hound. He can be found online at caseybarrettbooks.com.