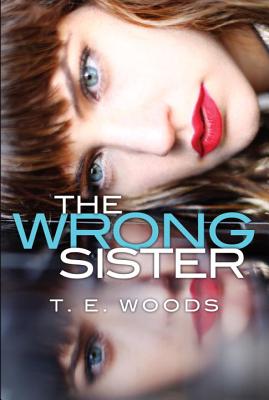 The Wrong Sister (Paperback)
Kensington, 9781496712745, 336pp.
Publication Date: February 27, 2018
* Individual store prices may vary.
Description
Sometimes a perfect stranger . . .
From behind the wheel of her car, Tess Kincaid glimpses a woman walking down a Madison, Wisconsin, street. They've never met, but Tess senses an undeniable familiarity about her. Hair color, square chin, wide-set blue eyes . . . Tess sees the same features every time she looks in the mirror.
 
Is neither of those things.
Intrigued, Tess introduces herself and discovers that she and her doppelganger, Mimi, have more than appearance in common. They even share the same birthday. Mimi—confident and outgoing where Tess is understated and shy—is convinced they're twins, separated shortly after birth. Tess, who's felt unloved and unmoored since her mother disappeared years ago, only knows that there's more than coincidence at play. And when a body is discovered in a local marsh, Tess is entangled in a search for the truth that will prove fascinating, disconcerting, and ultimately terrifying . . .
About the Author
T.E. Woods (Teri to her friends) is a clinical psychologist in private practice in Madison, Wisconsin. She blows off steam by writing murder mysteries and is the author of the well-received Justice series. In her free time, Teri enjoys the wonders of Wisconsin by hiking, biking, and kayaking. She knows her way around the kitchen, is someone you'd want on your trivia team, and has solved the Sunday New York Times crossword puzzle with a personal best time of twenty-four minutes. If you play poker with her, prepare to lose. If you sit down to watch a Wisconsin Badger football game with her, prepare to hear swear words you never thought would come out of the mouth of a sweet middle-aged lady.
Praise For The Wrong Sister…
"Fast paced, entertaining, and delightfully sinister." —Booklist
 
"Woods' novel is a truly fantastic one….[The] immense attention to detail, with every thought, feeling and surrounding written in such a way that the reader feels as though they are the one in the protagonist's body, [has the reader] experiencing the events of the story for themselves. Then, in the final few pages, Woods manages to pull out not one, not two, but three unexpected bombshell twists in the narrative that the reader won't see coming. The unexpected ending alone makes the book a standout that is not only worth reading, but devouring." —RT Book Reviews, Top Pick