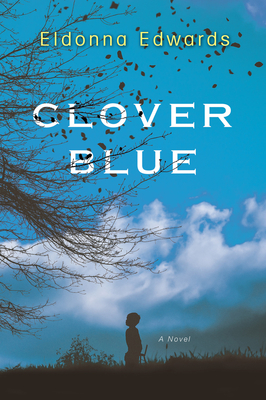 Clover Blue
Hardcover

* Individual store prices may vary.
Other Editions of This Title:
Digital Audiobook (5/27/2019)
Paperback (4/28/2020)
Description
Set against the backdrop of a 1970s commune in Northern California, Clover Blue is a compelling, beautifully written story of a young boy's search for identity.
 
There are many things twelve-year-old Clover Blue isn't sure of: his exact date of birth, his name before he was adopted into the Saffron Freedom Community, or who his first parents were. What he does know with certainty is that among this close-knit, nature-loving group, he is happy. Here, everyone is family, regardless of their disparate backgrounds—surfer, midwife, Grateful Dead groupie, Vietnam deserter. But despite his loyalty to the commune and its guru-like founder Goji, Blue grapples with invisible ties toward another family—the one he doesn't remember.

With the urging of his fearless and funny best friend, Harmony, Clover Blue begins to ask questions. For the first time, Goji's answers fail to satisfy. The passing months bring upheaval to their little clan and another member arrives, a beautiful runaway teen named Rain, sparking new tensions. As secrets slowly unfurl, Blue's beliefs—about Goji, the guidelines that govern their seemingly idyllic lives, and the nature of family itself—begin to shift. With each revelation about a heartbreaking past he never imagined, Blue faces a choice between those he's always trusted, and an uncertain future where he must risk everything in his quest for the truth.

Part coming-of-age tale, part love story, part mystery, Clover Blue tenderly explores an unconventional but no less complex family that resonates with our deep-rooted yearning for home.
Praise For Clover Blue…
Advance praise for Eldonna Edwards and Clover Blue
 
"Clover Blue sparkles with love, warmth and magic. The vivid setting and unforgettable characters make you think deeply about what it means to be part of a family, and where the line is between community and cult. I couldn't put it down."
—Joanne Serling, Pushcart Prize nominee and author of Good Neighbors
 
"An utterly captivating story about the power of secrets to completely twist, bend, and complicate a happy life—in this case, a child's life, and the choices he must make to discover the truth. You will fall in love with Clover Blue and be rooting for him on every page of this masterfully told, gripping tale of family, friendship, love, loss and ultimately, home."
—Anna Quinn, author of The Night Child
 
"Exquisite use of language. Edwards writes with descriptive detail that draws the reader in and a perfect pace that leaves you wanting more."
—Flor Edwards, author of Apocalypse Child: A Life in End Times
 
"Clover Blue burns with questions of identity, forgiveness, and truth. At the heart of Edwards' clear prose is a desire for community that also reveals the pitfalls of clan. This is a delightful, thoughtful book."
—Melissa Scholes Young, author of Flood

"A musical piece of historical fiction, stringing together diverse, interesting, and flawed characters, who help and hurt each other on their quests for inner peace and love." 
—Booklist 
 
 
AND PRAISE FOR ELDONNA EDWARDS AND THIS I KNOW
 
"Edwards' conversational style and the first-person diaristic tone create an enveloping warmth that draws the reader in."
—Bookpage
 
"If you're looking for good storytelling that will pull you in from the beginning and never let go, this is the book for you."
—Historical Novels Society
A John Scognamiglio Book, 9781496712899, 352pp.
Publication Date: May 28, 2019
About the Author
Eldonna Edwards grew up in a large family nestled between cornfields and churches in the provincial Midwest. She eventually escaped the harsh winters, moving to California where she expanded her career from massage therapist to journaling facilitator to author to beloved writer's conference instructor and public speaker. Her bestselling debut novel, This I Know, won over the hearts and minds of readers everywhere and was a Delilah Book Club selection. In her second novel, Clover Blue, Eldonna once again explores themes of otherness and belonging, and the true definition of home. She is also the subject of the award-winning documentary Perfect Strangers that follows one kidney patient and one potential kidney donor in their search for a possible match. Her 2014 memoir Lost in Transplantation chronicles this life-changing decision. Eldonna currently lives and writes in a tiny pink house with her best friend, Brer.
or
Not Currently Available for Direct Purchase