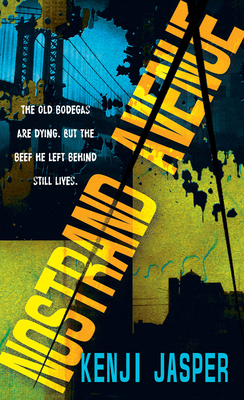 Nostrand Avenue (Mass Market)
Dafina, 9781496715708, 304pp.
Publication Date: July 30, 2019
Other Editions of This Title:
Paperback (8/28/2018)
* Individual store prices may vary.
Description
Jamison "Kango" Watts was once known as an invisible man, a quiet "fixer" who always got the job done with clean hands and cash in his pocket. Now he's living the quiet life in DC, running a soul food restaurant and doing the occasional job to scratch his old itch. All that changes when Jelly blows into town with the ultimate score, one that will take Kango first to London and then back to Brooklyn to face old enemies and ghosts from his past. After a rain of gunfire, Kango's retirement ends, and he's back in the game.  
 
Caught between a crew of arsonists who go after Brooklyn historical landmarks and flashbacks of his time with the love of his life, Kango stands face-to-face with the forces that led him into exile. But there is still an enemy in New York that Kango still doesn't see, one who after fifteen years has become the unexpected foe at the center of it all . . .
 
Praise for Kenji Jasper
 
"From the first page Jasper guns the engine, whipping the reader from pole to pole."
—Victor LaValle, author of The Changeling, on Dark
 
"Kenji Jasper is an extraordinary young talent."
 —George Pelecanos, award-winning writer and producer
About the Author
Kenji Jasper is a regular contributor to National Public Radio. His work has appeared in Essence®, Vibe, The Source, and many other publications. The author of the memoir The House on Childress Street, and the novels Seeking Salamanca Mitchell, Dakota Grand, and Dark, he is a Morehouse College graduate. He lives in New York.