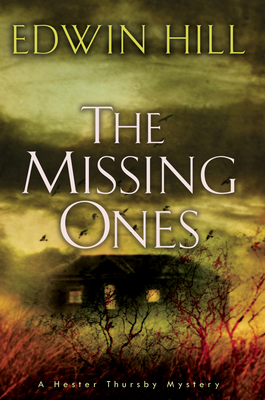 The Missing Ones (A Hester Thursby Mystery #2) (Hardcover)
Kensington, 9781496719331, 304pp.
Publication Date: August 27, 2019
Other Editions of This Title:
Compact Disc (8/27/2019)
* Individual store prices may vary.
Description
Hester Thursby has given up using her research skills to trace people who don't want to be found. A traumatic case a few months ago unearthed a string of violent crimes, and left Hester riddled with self-doubt and guilt. Caring for a four-year-old is responsibility enough in a world filled with terrors Hester never could have imagined before.
 
Finisterre Island, off the coast of Maine, is ruggedly beautiful and remote—the kind of place tourists love to visit, though rarely for long. But not everyone who comes to the island is welcome. A dilapidated Victorian house has become home to a group of squatters and junkies, and strangers have a habit of bringing trouble with them. A young boy disappeared during the summer, and though he was found safely, the incident stirred suspicion among locals. Now another child is missing. Summoned to the island by a cryptic text, Hester discovers a community cleaning up from a devastating storm—and uncovers a murder.
 
Soon Hester begins to connect the crime and the missing children. And as she untangles the secrets at the center of the small community, she finds grudges and loyalties that run deep, poised to converge with a force that will once again shake her convictions about the very nature of right and wrong . . .
 
Praise for Edwin Hill and Little Comfort
 
"A dark but compassionate psychological-thriller debut with great appeal for fans of Ruth Ware."
—Booklist (starred review)
 
"An increasingly tense plot and striking characters—in particular, compassionate, conflicted, loving Hester—make this a standout."
—Publishers Weekly (starred review)
About the Author
Edwin Hill lives in Boston with his partner, Michael, and his favorite reviewer, their dog Edith Ann, who likes his first drafts enough to eat them. Visit him on the web at edwin-hill.com.
Praise For The Missing Ones (A Hester Thursby Mystery #2)…
OUTSTANDING PRAISE FOR EDWIN HILL'S
FIRST HESTER THURSBY MYSTERY
LITTLE COMFORT
 
"A dark but compassionate psychological thriller debut with great appeal for fans of Ruth Ware and Cornelia Read."
—Booklist (Starred Review)
 
 "This smart, complex, and suspenseful New England thriller will keep you turning pages far into the night."
—Jessica Treadway, author of How Will I Know You?
 
"Hill's debut is a chilling psychological thriller with an unusual heroine and a page-turning storyline."
—Kirkus Reviews
 
"A chilling mix of envy, deceit, and murder. Everyone is lying about something in this tense, stylish debut novel. . . . [It] will have you frantically turning pages until the final, breathless climax."
—Joanna Schaffhausen, author of The Vanishing Season
 
"An increasingly tense plot and striking characters make this a standout."
—Publishers Weekly (Starred Review)
 
"A fascinating psychological thriller that gets deep under your skin."
—The Strand Magazine
 
"A thrilling story that will keep you on the edge of your seat."
—The Sun Chronicle