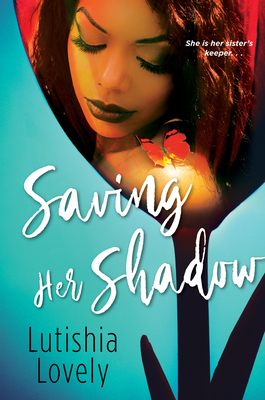 Saving Her Shadow (Paperback)
Dafina, 9781496724434, 288pp.
Publication Date: March 31, 2020
Other Editions of This Title:
Library Binding, Large Print (7/8/2020)
* Individual store prices may vary.
Description
Lutishia Lovely is back and it's a matter of life and death in this witty, wise new novel where family, fanaticism, and the rebel spirit of young adulthood collide . . .
 
When eighteen-year-old Raina Reed is given an ultimatum—her family or her first love—she chooses the latter, leaves the rigid cult community she's grown up in and finds herself shunned, ex-communicated . . . ghosted. Not seeing her parents is tolerable. Raina is happy for more time with her sweet, talented boyfriend Bryce, and enjoys the freedom found in living with him, his free-spirited cousin, Jackie, and Jackie's mom Valerie, a struggling attorney. But her heart breaks at the thought of not seeing her baby sister. Abby is ten years younger and they've never spent one day apart—until now.
 
While Raina embraces her new life, she can't shake her concern about Abby, especially when a lingering illness worsens and her parents refuse to seek medical help. Raina is determined to break through the religious rules that stand in the way of her sister's well-being. Drawing on her new family and support system, including chanting, angel-card reading Jackie, justice-seeking Valerie, loving Bryce—and his eccentric, praying grandmother—Raina finds her own kind of faith, one built on a love strong enough to move mountains . . .
 
Praise for the novels of Lutishia Lovely
 
"Vibrant characters, artful storytelling, and an original voice make Lutishia Lovely worth every moment."
—Donna Hill
 
"The scintillating brew of sex, faith and sharp humor will have Lovely's fans breathless for more."
—Publishers Weekly on A Preacher's Passion
About the Author
Lutishia Lovely burst onto the literary scene with Sex in the Sanctuary and now, more than a dozen books later, hasn't even thought about slowing down. When not writing contemporary fiction, she lends her muse to her alter-ego, Zuri Day, and writes steamy romances.  But all work and no play makes Tish a dull girl, so she knows how to put down the pen and pick up a good time. Lutishia loves to hear from readers, so visit her online at LutishiaLovely.com, or on Facebook and Twitter @lutishialovely.