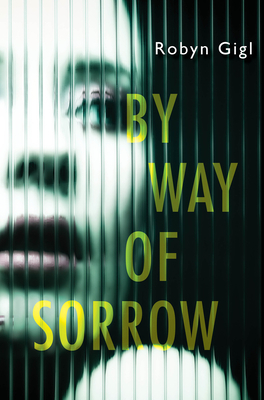 By Way of Sorrow (An Erin McCabe Mystery #1)
Hardcover

* Individual store prices may vary.
Description
In a fresh and riveting thriller debut, Robyn Gigl introduces Erin McCabe, a New Jersey criminal defense attorney doing her best to live a quiet life in the wake of profound personal change—until a newsworthy case puts both her career and safety in jeopardy . . .

Erin McCabe has been referred the biggest case of her career. Four months ago, William E. Townsend, Jr., son of a New Jersey State Senator, was found fatally stabbed in a rundown motel near Atlantic City. Sharise Barnes, a nineteen-year-old transgender prostitute, is in custody, and given the evidence against her, there seems little doubt of a guilty verdict.
 
Erin knows that defending Sharise will blow her own private life wide open, and doubtless deepen her estrangement from her family. Yet as a trans woman, she feels uniquely qualified to help Sharise, and duty-bound to protect her from the possibility of a death sentence.
 
Sharise claims she killed the senator's son in self-defense. As Erin assembles the case with her partner, former FBI agent Duane Swisher, the circumstances hint at a more complex and chilling story with ties to other brutal murders. Senator Townsend is using the full force of his prestige and connections to publicly discredit everyone involved in defending Sharise. Behind the scenes, his tactics are even more dangerous. His son had secrets that could destroy the senator's political aspirations—secrets worth killing for. And as leads begin mysteriously disappearing, it's not just the life of Erin's client at stake, but her own . . .
Praise For By Way of Sorrow (An Erin McCabe Mystery #1)…
Advance praise for Robyn Gigl and By Way of Sorrow
 
"An intelligent and resourceful protagonist with an unusual backstory… Erin's ability to navigate the intricacies of the law is just as fascinating as the subsequent perils she encounters. Gigl, an attorney, offers some enlightening insights into the workings of the legal world."
 —Publishers Weekly

"This enthralling series debut features a twisty plot full of surprises and a cast of exciting characters—most notably tough, relatable defense-attorney Erin McCabe—all while diving into the mud of corrupt local politics. An original legal thriller that is sure to be among the year's best!"
—Edwin Hill, author of The Missing Ones

"Readers will find that By Way of Sorrow is a compulsively riveting page-turner with a complex heroine, a captivating plot, and no easy answers. It's one of the best thrillers of the year."
—Mystery Scene
 
"Robyn Gigl has delivered a compelling, provocative legal thriller like no other. It's addictive as hell, one of those 'just one more chapter' books that keep you reading late into the night. Topical and fast-paced, By Way of Sorrow grabs you on the very first page with a brutal murder, and then sends you on a twist-filled thrill-ride that doesn't let up until the startling finale. Gigl introduces a new kind of heroine with attorney Erin McCabe—she's brilliant, resourceful, a little vulnerable and completely unique. Bravo! Is it too soon to ask when we can expect the next Erin McCabe thriller?"
—Kevin O'Brien, New York Times bestselling author of The Bad Sister

"Robyn Gigl's By Way of Sorrow is a taut, engaging, page-turner with a lot of heart. Lawyer Erin McCabe and her law partner Duane Swisher are on the case of a transgender teen accused of murdering the scion of a ruthless politician bent on burying the case, and the accused, at all costs. A good read. McCabe's a protagonist with a lot of depth. Two thumbs up for Gigl."
—Tracy Clark, author of What You Don't See

"Gigl, a transgender lawyer herself, provides provocative insights into the legal system and the challenges of gender identity."
—Booklist
Kensington, 9781496728258, 304pp.
Publication Date: March 30, 2021
About the Author
Robyn Gigl is an attorney who has been honored by the ACLU-NJ for her work with the transgender community. Robyn lives in New Jersey, where she continues to practice law by day, and work on her next Erin McCabe novel by night. Fortunately, she has a very boring social life.