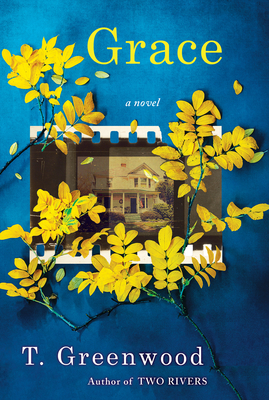 Grace
Paperback

* Individual store prices may vary.
Other Editions of This Title:
Paperback (4/1/2012)
Hardcover, Large Print (8/22/2012)
Description
* Winner of The San Diego Book Award *
* An Indie Next Pick *
From the award-winning author hailed by the New York Times Book Review for her "careful poetic description" and complex, compelling family dramas, Grace by T. Greenwood is a powerful novel about a family poised to implode, the transformative power of art, and the salvation gleaned from even the smallest mercies…

Every family photograph hides a story. Some are suffused with warmth and joy, others reflect the dull ache of disappointed dreams. For thirteen-year-old Trevor Kennedy, taking photos helps make sense of his fractured world. His father, Kurt, struggles to keep a business going while also caring for Trevor's aging grandfather, whose hoarding has reached dangerous levels. Trevor's mother, Elsbeth, all but ignores her son while doting on his five-year-old sister, Gracy, and pilfering useless drugstore items.

Trevor knows he can count on little Gracy's unconditional love and his art teacher's encouragement. None of that compensates for the bullying he has endured at school for as long as he can remember. But where Trevor once silently tolerated the jabs and name-calling, now anger surges through him in ways he's powerless to control.

Only Crystal, a store clerk dealing with her own loss, sees the deep fissures in the Kennedy family—in the haunting photographs Trevor brings to be developed, and in the palpable distance between Elsbeth and her son. And as their lives become more intertwined, each will be pushed to the breaking point, with shattering, unforeseeable consequences.
Kensington, 9781496730282, 432pp.
Publication Date: November 30, 2021
About the Author
T. Greenwood is the author of eleven critically acclaimed novels. She has received numerous grants for her writing, including a National Endowment for the Arts Literature Fellowship and a grant from the Maryland State Arts Council. She lives with her family in San Diego, California, where she teaches creative writing, studies photography, and continues to write. Her website is www.tgreenwood.com.