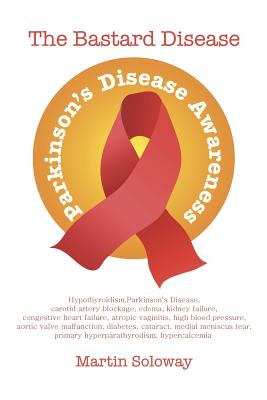 The Bastard Disease
Paperback

* Individual store prices may vary.
Description
Carbidopa/Levodopa, Carbidopa/Levodopa ER, Amantadine, Stalevo, Tasmar, Pramipexole, Pergolide, Selegine, Benztriptiline, Trihexyphenidyl, Melatonin, Zemplar, Zoloft, Lipitor, Seroquel, Insulin, Glyburide, Metformin, Oxybutynin, Myrbetriq, Renvela, Macrobid, Furosemide, Lexapro, Prolea Martin Soloway graduated from the University of Connecticut in 1955 with a BS in pharmacy. He has had an extensive career in his chosen field. He owned several pharmacies, established a retail pharmacy in a community hospital, and was COO of the Connecticut branch of Omnicare, one of the largest long-term providers of pharmacy services to nursing homes in United States. He won a national writing contest and was on the cover of the trade journal Drug Topics. Marty has been married to his college sweetheart, Sondra, for fifty-eight years and has two children and four grandchildren. He has lived been in Orange, Connecticut, for fifty years. He has written two other books about the pharmacy busines.
Authorhouse, 9781496930095, 82pp.
Publication Date: September 17, 2014