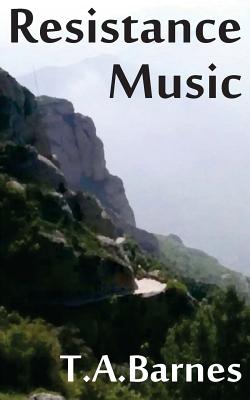 Resistance Music
Paperback

* Individual store prices may vary.
Description
They say she can trust them in a fight for her life. The truth is she can't trust anyone.... An American rock star is murdered in northern Spain, drawing her sister into the underground of radical Basque Separatists and those who hunt them. With no idea of her family's ties to the feared ETA, Sancia is thrown unwilling into a deadly baptism by knowledge, the price of which is death. Betrayed by those she trusts, sought by a cause she can't support and stalked by those sworn to have what she holds at any cost, Sancia makes her stand alone. Some things, she learns, are truly worth one's life. From the halls of the cliff-top castle on the Cantabrian Sea to the remote villages of the Spanish Pyrenees, this is a story of marvelous covenants; of people willing to die for their cause, and others who commit the unspeakable to stop them. It's a story of heroism and the single choices from which it is born, that sometimes make the world a better place.
Createspace Independent Publishing Platform, 9781497341890, 302pp.
Publication Date: December 30, 2013