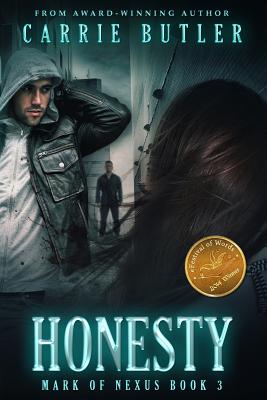 Honesty
Paperback

* Individual store prices may vary.
Description
Blackmail and vigilantism hold no consequence for Cole Blake, until an error in judgment stops him dead in his super-accelerated tracks. Now burdened with the closest thing he's ever had to a conscience, he must own up to his past and fight his darker impulses-before it's too late to shield those he actually cares about.
Createspace Independent Publishing Platform, 9781497350489, 298pp.
Publication Date: April 7, 2014
About the Author
Carrie Butler is an award-winning author and the owner of Forward Authority full-service studio-not to mention an inbound-certified marketer with a penchant for superhero socks and Firefly. Time away from her desk is spent playing with her rescue pup, yelling at the TV during hockey season, and indulging in target-based recreation. Otherwise, you're likely to find her glued to her chair, discovering new ways to share her daydreams...