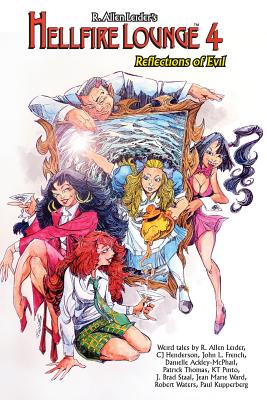 Hellfire Lounge #4: Reflections of Evil (Paperback)
Reflections of Evil
Createspace Independent Publishing Platform, 9781497358188, 204pp.
Publication Date: April 6, 2014
About the Author
Film reviewer/screenwriter R. Allen Leider began his career in 1970 as copy boy for "The CBS Evening News with Walter Cronkite." In 1973, he became features writer for "The Monster Times" and went on to work at "Show," "Celebrity," "Glitter," and other international publications. His photo-journalistic work has been syndicated worldwide. He lives in Manhattan with wife Barbara, a professional photographer. In 1984, he created the original story and screenplay for "The Oracle" (1985), and hosted his own radio show, "Cinemascene," on WWFM for five years. Presently, he writes and edits the online "Black Cat Review" magazine. His latest projects are "Wicca Girl," a magical fantasy action-adventure following 18 year old Maldonna Marie d'Lambert from her Medieval childhood thru her transformation to Witch Queen to her modern day assignments as a supernatural MI-6 agent ... and he writes and edits "Awesome Tales," a quarterly featuring classic pulp crime-fighters in new adventures.
Advertisement