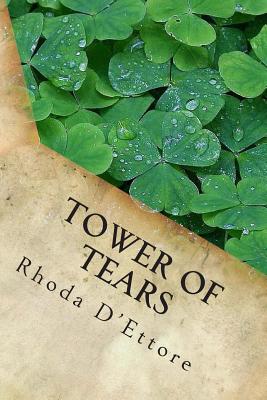 Tower of Tears
Paperback

* Individual store prices may vary.
Description
Betrayal. Despair. Murder. Mystery. Blackmail. In 1820, a young woman and her son leave Ireland for a better life in America. She soon suffers heartache and tragedy, while residing with family whom she has never met. Unbeknownst to her, the family had already set her up with employment in a factory--a factory run by a lecherous man. This is the first book in a series that will follow the McClusky family while they become Americanized while face with the Potato Famine, the US Civil War, and the Industrial Revolution.
Createspace Independent Publishing Platform, 9781497361270, 384pp.
Publication Date: May 25, 2014
About the Author
Rhoda D'Ettore is a 15 year veteran with the United States Postal Service, having written her first book about the crazy antics that the public never sees. She is a lifelong resident of a Philadelphia suburb in New Jersey, and has a degree in Human & Social Services. She has been active in community service organizations which has benefitted US Veterans and abused animals.