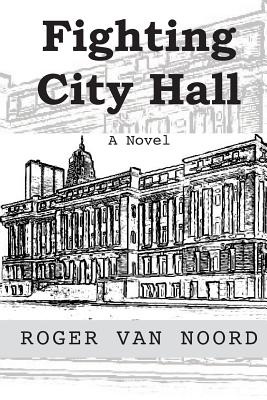 Fighting City Hall (Paperback)
Createspace Independent Publishing Platform, 9781497412378, 260pp.
Publication Date: June 2, 2014
* Individual store prices may vary.
Description
Chasing a mysterious tip about a colorful mayor, Rob Norton is closing in on the biggest story of his newspaper career when he finds himself fighting more than city hall. With the mayor's re-election looming, Norton's story faces nonsensical roadblocks while he deals with dysfunctional newsroom personalities, including his own. Norton continues digging, and yet, a more personal probe, this one by his doctor, grows more significant. Something has gone dramatically wrong. The wheels are coming off his world, and he realizes he is in a race against his own deteriorating body as he veers into uncertainty about career, sex life, and even his daily routine. Fighting City Hall is an ink-stained portrait of an era not too long ago when newspapers were news papers, with breaking news, not a regurgitation of stories printed first online. It was an exciting time to be in a newsroom, where the atmosphere bubbled with crude.
About the Author
Roger Van Noord worked as a reporter and in various editor positions at the Flint Journal, where he retired as managing editor. Van Noord also is the author of two biographies, "Unleashed: A storyteller's odyssey" and "Assassination of a Michigan King: The Life of James Jesse Strang." He and his wife live in Michigan with an Irish terrier that loves salad fixings and apples.