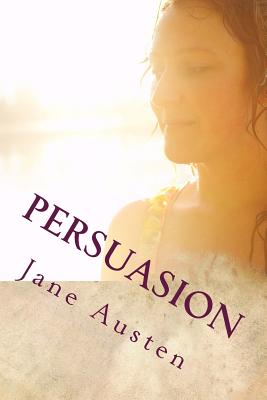 Persuasion
Paperback

* Individual store prices may vary.
Other Editions of This Title:
Paperback (4/5/2014)
Paperback (10/3/2015)
Paperback (8/11/2018)
Paperback (7/17/2018)
Paperback (7/18/2015)
Paperback (4/27/2012)
Paperback (7/23/2018)
Paperback (1/30/2017)
Paperback (5/12/2013)
Paperback (9/18/2014)
Paperback (2/2/2013)
Paperback (6/14/2018)
Paperback (4/27/2015)
Paperback (7/2/2018)
Paperback (3/5/2018)
Paperback (3/4/2016)
Paperback (3/23/2015)
Paperback (5/7/2015)
Paperback (12/17/2011)
Description
Persuasion opens with a brief history of the Elliot family as recorded in Sir Walter Elliot's favorite book, The Baronetcy. We learn that the Elliots are a respected, titled, landowning family. Lady Elliot, Sir Walter's wife died fourtee n years ago and left him with three daughters: Elizabeth, Anne, and Mary. Both Elizabeth and Anne are single, but Mary, the youngest is married to a wealthy man named Charles Musgrove; they live close by. Sir Walter, who lavishly overspend's, has brought the family into great debt. When Lady Russell, a trusted family advisor, suggests that the Elliots reduce their spending, Sir Walter is horrified. He is exceedingly vain and cannot bear to imagine life without his usual comforts. But wi th no other option, the Elliots decide they must relocate to a house in Bath where their expenses will be more manageable. They intend to rent the family estate, Kellynch Hall.
Createspace Independent Publishing Platform, 9781497467040, 136pp.
Publication Date: March 1, 1818