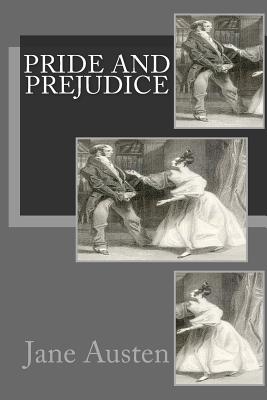 Pride and Prejudice (Paperback)
Createspace Independent Publishing Platform, 9781497516014, 612pp.
Publication Date: April 2, 2014
Other Editions of This Title:
Paperback (9/1/2004)
Paperback (9/11/2015)
Paperback (12/19/2012)
Paperback (7/30/2008)
Paperback (5/31/2010)
Paperback (9/8/2014)
Paperback (2/6/2015)
Paperback (12/8/2012)
Paperback (1/25/2014)
Paperback (8/12/2010)
Paperback (8/28/2015)
Paperback (10/13/2015)
Paperback (7/4/2016)
Paperback (10/12/2015)
Paperback (12/17/2011)
Paperback (6/6/2013)
Paperback (4/20/2016)
Paperback (8/11/2010)
* Individual store prices may vary.
Description
The traditional favorite Jane Austen novel--her enduring story of pride and prejudiceWhen Elizabeth Bennet meets Mr. Darcy she is repelled by his overbearing pride, and prejudice towards her family. But the Bennet girls are in need of financial security in the shape of husbands, so when Darcy's friend, the affable Mr. Bingley, forms an attachment to Jane, Darcy becomes increasingly hard to avoid. Polite society will be turned upside down in this witty drama of friendship, rivalry, and love--Jane Austen's classic romance novel.
About the Author
Jane Austen (1775-1817) is the author of "Emma," "Mansfield Park," "Northanger Abbey," "Persuasion," "Pride and Prejudice," and "Sense and Sensibility."