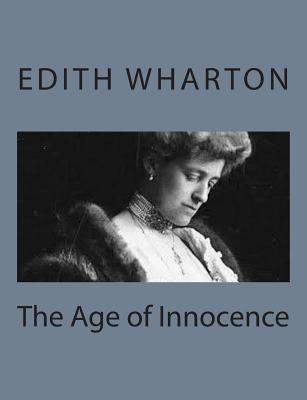 The Age of Innocence (Paperback)
Createspace Independent Publishing Platform, 9781497564282, 300pp.
Publication Date: April 6, 2014
Other Editions of This Title:
Paperback (7/28/2019)
Paperback (4/19/2011)
Paperback (8/19/2013)
Paperback (12/18/2019)
Paperback (3/7/2019)
Paperback (2/26/2014)
Paperback (11/3/2018)
Paperback (11/10/2019)
Paperback (7/30/2008)
Paperback (9/6/2018)
Paperback (9/7/2018)
Paperback (7/30/2008)
Paperback (7/6/2017)
Paperback (7/18/2017)
Paperback (5/5/2019)
Paperback (1/27/2019)
Paperback (6/3/2017)
Paperback (12/4/2009)
* Individual store prices may vary.
Description
In a society where people "dreaded scandal more than disease," passion was a force of ruin. Winner of the 1921 Pulitzer Prize, Edith Wharton's "The Age of Innocence" is set amidst the pre-World War I "Golden Age" of upper-class society in New York and is framed by society's strict moral code. When soon-to-be-wed Newland Archer finds himself enraptured by his bride-to-be's code-flouting cousin, he faces a turbulent battle between passion and social values. One of the great masterpieces in American literature, "The Age of Innocence" is now available as part of the "Word Cloud Classics" series, making it a chic and affordable addition to the libraries of literature lovers everywhere.
About the Author
Edith Wharton (1862-1937) was a Pulitzer Prize-winning American novelist, short story writer, and designer.