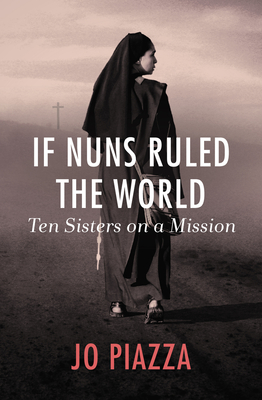 If Nuns Ruled the World
Ten Sisters on a Mission
Paperback

* Individual store prices may vary.
Other Editions of This Title:
MP3 CD (8/9/2016)
Description
"Fascinating profiles" of remarkable nuns, from an eighty-three-year-old Ironman champion to a crusader against human trafficking (Daily News New York]). "In an age of villainy, war and inequality, it makes sense that we need superheroes," writes Nicholas Kristof of The New York Times. "And after trying Superman, Batman and Spider-Man, we may have found the best superheroes yet: Nuns." In If Nuns Ruled the World, veteran reporter Jo Piazza overthrows the popular perception of nuns as killjoy schoolmarms, instead revealing them as the most vigorous catalysts of change in an otherwise repressive society. Meet Sister Simone Campbell, who traversed the United States challenging a Congressional budget that threatened to severely undermine the well-being of poor Americans; Sister Megan Rice, who is willing to spend the rest of her life in prison if it helps eliminate nuclear weapons; and the inimitable Sister Jeannine Gramick, who is fighting for acceptance of gays and lesbians in the Catholic Church. During a time when American nuns are often under attack from the very institution to which they devote their lives--and the values of the institution itself are hotly debated--these sisters offer thought-provoking and inspiring stories. As the Daily Beast put it, "Anybody looking to argue there is a place for Catholicism in the modern world should just stand on a street corner handing out Piazza's book.
Open Road Media, 9781497601901, 272pp.
Publication Date: September 2, 2014
About the Author
Jo Piazza is the author of the acclaimed Celebrity, Inc.: How Famous People Make Money and a novel, Love Rehab. She is a regular contributor to the Wall Street Journal and her work has appeared in the New York Times, New York magazine, Glamour, Gotham, the Daily Beast, and Slate. She has also appeared as a commentator on CNN, Fox News, MSNBC, and NPR. Piazza holds an undergraduate degree in economics from the University of Pennsylvania, a master's in journalism from Columbia University, and a master's in religious studies from New York University. She lives in New York City with her giant dog.