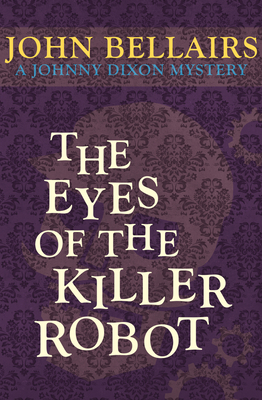 The Eyes of the Killer Robot (Johnny Dixon #5)
Paperback

* Individual store prices may vary.
Description
A boy tries to stop a rampaging robot in this "deliciously wicked fun" tale by the author of The House with a Clock in Its Walls (School Library Journal) When feared Yankees slugger Cliff Bullard goes barnstorming around the northeast, offering $10,000 to any local pitcher who can strike him out, Professor Childermass and Johnny Dixon get a sneaky idea. There's a local legend about a crackpot inventor who once built a robot capable of throwing a baseball 110 MPH, and the professor thinks that if they find the machine, they can win Bullard's prize. They discover the rusted old monstrosity in an abandoned workshop and put it back together, piece by piece. But when they screw in the robot's eyes and it comes to life, they realize they have made a terrible mistake. As soon as it's activated, the robot attacks, trying to kill Johnny and the professor. Was it made to be a killing machine, or have its circuits been corroded? To save the town and get a crack at the $10,000, Johnny and the professor will have to tame the steel beast. The adventure stories featuring Johnny Dixon, from the award-winning author of The House with a Clock in Its Walls, are a delightfully imaginative treat, and this book in the popular series features "a unique plot, marvelous characters, and non-stop suspense" (School Library Journal).
Open Road Media Teen & Tween, 9781497637740, 138pp.
Publication Date: September 30, 2014
About the Author
John Bellairs is beloved as a master of Gothic young adult novels and fantasies. His series about the adventures of Lewis Barnavelt and his uncle Jonathan, which includes The House with a Clock in Its Walls, is a classic. He also wrote a series of novels featuring the character Johnny Dixon. Among the titles in that series are The Curse of the Blue Figurine; The Mummy, the Will, and the Crypt; and The Spell of the Sorcerer's Skull. His stand-alone novel The Face in the Frost is also regarded as a fantasy classic, and among his earlier works are St. Fidgeta and Other Parodies and The Pedant and the Shuffly. Bellairs was a prolific writer, publishing more than a dozen novels before his untimely death in 1991.