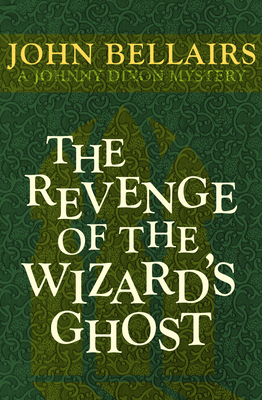 The Revenge of the Wizard's Ghost (Johnny Dixon #4)
Paperback

* Individual store prices may vary.
Description
A young man is possessed by an evil spirit in this "gothic spine-chiller" by the author of The House with a Clock in Its Walls (Booklist) The abandoned schoolhouse sits just outside the town of Duston Heights, Massachusetts, and Johnny Dixon is not sure what called him there. Inside the darkened building, he finds three chilling stained glass windows which show a hooded monster, a vengeful angel, and the hateful, staring face of Zebulon Windrow. Impossibly, the old man speaks to Johnny, threatening revenge on behalf of one of his descendants--and then the room is filled with horrible insects. As they cover Johnny's body, moving closer toward his mouth, he awakes and escapes the nightmare. But is Johnny's vision of the schoolhouse really just a dream, or is it a warning? When Johnny falls into a strange trance from which he cannot be awakened, his friend Professor Childermass races to save him. To rescue the young boy, the professor must unlock the secret of the dream, and delve into the terrible mysteries of the Windrow estate. The Revenge of the Wizard's Ghost is suspenseful, spooky reading for fans of R. L. Stine or anyone looking for a story featuring a middle-school-aged hero facing down grown-up-sized scares.
Open Road Media Teen & Tween, 9781497637764, 120pp.
Publication Date: September 30, 2014
About the Author
John Bellairs is beloved as a master of Gothic young adult novels and fantasies. His series about the adventures of Lewis Barnavelt and his uncle Jonathan, which includes The House with a Clock in Its Walls, is a classic. He also wrote a series of novels featuring the character Johnny Dixon. Among the titles in that series are The Curse of the Blue Figurine; The Mummy, the Will, and the Crypt; and The Spell of the Sorcerer's Skull. His stand-alone novel The Face in the Frost is also regarded as a fantasy classic, and among his earlier works are St. Fidgeta and Other Parodies and The Pedant and the Shuffly. Bellairs was a prolific writer, publishing more than a dozen novels before his untimely death in 1991.