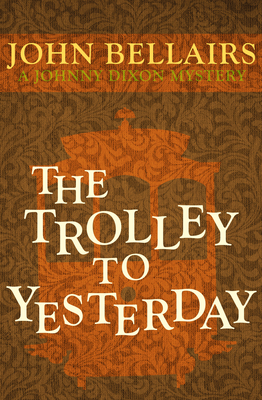 The Trolley to Yesterday (Johnny Dixon #6)
Paperback

* Individual store prices may vary.
Description
A "spooky , ] spine-tingling" time travel adventure that takes a boy and his eccentric professor friend to the mysterious Byzantine Empire (Publishers Weekly) . . . Description]
Johnny Dixon is worried about Professor Childermass. The professor has always been an odd duck, but lately his behavior has been positively bizarre. He's been talking to himself and stalking down the street with his collar turned up and his hat over his eyes, and now he won't return Johnny's calls. Johnny's afraid that the professor's old age is starting to get to him, but he will soon find it's something far more amazing--and far more dangerous. The professor has discovered a trolley that can carry them five hundred years back in time, to the last days of the Byzantine Empire. In the dark and winding streets of Constantinople, he and Johnny confront crusaders, mystics, and thieves as they attempt to save the ancient empire from destruction at the hands of the advancing Turkish armies. Created by the award-winning author of The House with a Clock in Its Walls, Johnny Dixon is one of the most charming young heroes in literature--a spunky, bespectacled young man whose curiosity often gets him into trouble--and his "wonderfully warming friendship with cantankerous old Professor Childermass makes them an endearing detective team" (The New York Times).
Open Road Media Teen & Tween, 9781497637795, 152pp.
Publication Date: September 30, 2014
About the Author
John Bellairs is beloved as a master of Gothic young adult novels and fantasies. His series about the adventures of Lewis Barnavelt and his uncle Jonathan, which includes The House with a Clock in Its Walls, is a classic. He also wrote a series of novels featuring the character Johnny Dixon. Among the titles in that series are The Curse of the Blue Figurine; The Mummy, the Will, and the Crypt; and The Spell of the Sorcerer's Skull. His stand-alone novel The Face in the Frost is also regarded as a fantasy classic, and among his earlier works are St. Fidgeta and Other Parodies and The Pedant and the Shuffly. Bellairs was a prolific writer, publishing more than a dozen novels before his untimely death in 1991.