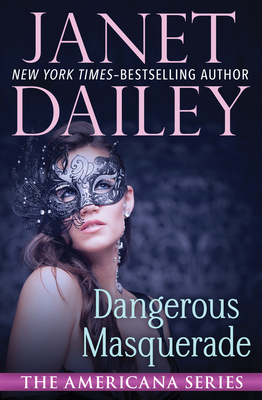 Dangerous Masquerade (Americana #1)
Paperback

* Individual store prices may vary.
Description
First in the romance series that sets each novel in a different state from the New York Times-bestselling author with more than 300 million books in print. Every novel in this collection is your passport to a romantic tour of the United States through time-honored favorites by America's First Lady of romance fiction. Each of the fifty novels is set in a different state, researched by Janet and her husband, Bill. For the Daileys it was an odyssey of discovery. For you, it's the journey of a lifetime. Your tour of desire begins with this story set in Alabama. Shy and sweet, Laurie Evans looks a lot like her glamorous and impulsive cousin LaRaine . . . but their personalities are as different as night and day. And, now that LaRaine just landed her first movie role, she doesn't have time for Rian Montgomery, her millionaire fianc - or his faraway family. She talks Laurie into a DANGEROUS MASQUERADE and begs her to visit the Montgomery clan and pretend to be her, just this once. Laurie agrees to play the part . . . until Rian turns up unexpectedly . . .
Open Road Media Romance, 9781497639454, 124pp.
Publication Date: June 10, 2014