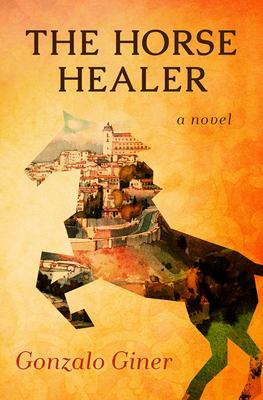 The Horse Healer (Paperback)
Grupo Planeta, 9781497697553, 564pp.
Publication Date: April 14, 2015
* Individual store prices may vary.
Description
His father dead, his sisters kidnapped, a boy with an intuition for horses flees his home and is taken in by a veterinarian during the turbulent years of the Reconquest of medieval Spain

At the border of the Christian kingdom of Castile and the Muslim caliphate of Al-Andalus, a little inn sits on the front lines of the battle for Iberia. When word travels that the most feared fighters of the Muslim world, the Imesebelen, are advancing on Toledo, the innkeeper tells his son, Diego, to flee with his sisters. But Diego refuses to abandon his father. The old man and one of his daughters are slaughtered, and the other two girls are kidnapped. Now there's only one thought on Diego's mind: revenge.

On his lightning-fast Arabian mare, Diego makes his way to Toledo. It is the start of a journey that will usher him into manhood and lead him to the dawn of a field of medicine that will change Spain--and the world--forever.
About the Author
A veterinarian by training, Gonzalo Giner is the author of four bestselling novels. The Horse Healer, Giner's first work to be translated into English, has become the crowning achievement of the author's literary career thanks to its compelling re-creation of the first medieval veterinarians. The success of The Horse Healer has led to several honors for Giner, including membership in the Catalonia Academy of Veterinary Sciences. Giner lives outside Madrid and spends his days working with cattle and writing.