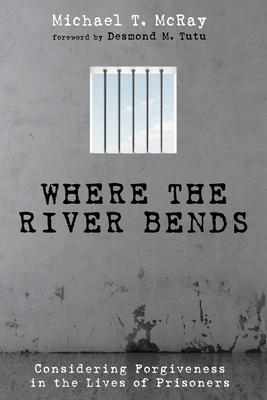 Where the River Bends (Paperback)
Cascade Books, 9781498201919, 218pp.
Publication Date: December 9, 2015
* Individual store prices may vary.
Description
Myriad works discuss forgiveness, but few address it in the prison context. For most people, prisoners exist ""out of sight and out of mind."" Their stories are often reduced to a few short lines in news articles at the time of arrest or conviction. But what happened before in the lives of the convicted? What has happened after? How have people in prison dealt with the harm they have caused and the harm they have suffered? What does forgiveness mean to them? What can we outsiders learn about the nature of forgiveness and prison from individuals who have both dealt and endured some of life's most painful experiences? Expanding on his MPhil dissertation Echoes from Exile (with Distinction) from Trinity College Dublin, Michael McRay's important new book brings the perspectives and stories of fourteen Tennessee prisoners into public awareness. Weaving these narratives into a survey of forgiveness literature, McRay offers a map of the forgiveness topography. At once storytelling, academic, activism, and cartography, McRay's book is as necessary as it is accessible. There is a whole demographic we have essentially ignored when it comes to conversations on forgiveness. What would we learn if we listened? "" T]his book is important. . . . We cannot encounter these pages and remain unaffected. But what will happen to us if we listen to those we tend to ignore? This book is one way to find out. I encourage us all to listen."" --Archbishop Emeritus Desmond Tutu, Nobel Peace Prize Laureate, from the foreword ""Where the River Bends ... offers depth of insight and perspective that is rare yet essential if we are going to move to higher ground."" --Michelle Alexander, author of the best-selling The New Jim Crow ""Michael McRay shares the stories that should make the headlines, but usually don't. . . . He] proves that our wounds have the power to hold us hostage to the past or to compel us to build a future where grace gets the last word. . . . Don't just read this book--let it move you to become an agent of mercy in a merciless world."" --Shane Clairborne, activist, abolitionist, and author of Executing Grace and the best-selling Irresistible Revolution ""Michael McRay has written an extraordinary book. It tells the grand narrative of how justice, forgiveness from God, seeking and receiving forgiveness from others, and struggling with forgiving the self come together like a turbulent river. The origin of this particular river is in McRay's understanding of forgiveness, and McRay draws most heavily upon the superb theology and psychology of theologian Miroslav Volf, and peacemakers John Paul Lederach and Desmond Tutu. Then, fourteen prisoners' personal stories form 'tributaries' that arise from the turbulent river. Those stories recount crimes, address justice, and describe self-recrimination. It is forgiveness that often bends the flow of narrative into the grand narrative that forgiveness of self and others changes lives. This book could actually change your life."" --Everett L. Worthington, Jr., Author of Moving Forward: Six Steps to Forgiving Yourself and Breaking Free from the Past ""This book stands tall among the tomes on forgiveness. McRay takes us deep into the souls of prisoners, who explain the hard work of releasing rage. Their stories make it clear: the recipe for forgiveness is not simple or easy. Yet the gritty work of letting go opens the door to freedom, even behind bars. Caution: reading these heart-wrenching stories may change your life."" --Donald B. Kraybill, coauthor Amish Grace Michael T. McRay (MPhil, Conflict Resolution and Reconciliation, Trinity College Dublin at Belfast) is a writer, advocate, adjunct professor, and storyteller. He served as a volunteer prison chaplain before being banned by the warden for organizing, is the cofounder of No Exceptions Prison Collective, and is founder and cohost of Tenx9 Nashville Storytelling. He is the author of Letters from ""Apartheid Street"" (2013).