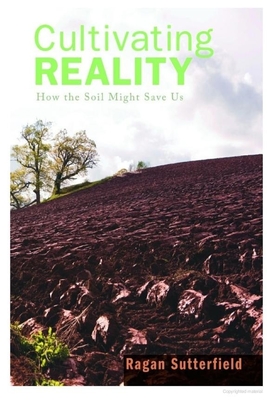 Cultivating Reality
Hardcover

* Individual store prices may vary.
Other Editions of This Title:
Paperback (4/2/2013)
Description
We are, at our base, humus-beings. Our lives are dependent upon the soil and we flourish when we live in this reality. Unfortunately, we have been a part of a centuries-long push to build a new tower of Babel--an attempt to escape our basic dependence on the dirt. This escape has resulted in ecological disaster, unhealthy bodies, and broken communities. In answer to this denial, a habit of mind formed from working close with the soil offers us a way of thinking and seeing that enables us to see the world as it really is. This way of thinking is called agrarianism. In Cultivating Reality, Ragan Sutterfield guides us through the agrarian habit of mind and shows Christians how a theological return to the soil will enliven us again to the joys of creatureliness. ""Like tenacious alfalfa roots, which reach deep into the ground and transfer essential nutrients to the soil's surface, Ragan Sutterfield digs deep into the subsoil of agrarian thought, Christian faith, and his own experience as a farmer, and brings up life-giving nourishment for all to share. In this world of smartphones and dumbed-down culture, Cultivating Reality points us toward those habits of mind that deepen our relationship with the world, with God, and with each other. Here's to 'the priesthood of all farmers' and 'the farmerhood of all peoples.' Take this book, and eat."" --Fred Bahnson, author of Soil and Sacrament: Four Seasons, Five Gardens, and the Search for a New American Spirituality ""Sutterfield wants to cure our rapacious apathy toward reality by infecting us with an agrarian mind. His comprehensive argument exposes just how fantastical it is to ignore food and farming as matters of faith. Like farming, this book is also 'a dance of effort and grace'--at once conservingly creative, strenuously imaginative, a disciplined and artful cultivation of our capacity to recognize with equal clarity the idols eviscerating us and the gifts by which we are sustained."" --D. Brent Laytham, Dean of the Ecumenical Institute of Theology, St. Mary's Seminary Ragan Sutterfield is a writer, teacher, and agrarian living in his native Arkansas. Ragan is the author of Farming as a Spiritual Discipline, a contributor to the book Sacred Acts: How Churches Are Working to Protect the Earth's Climate, and the author of numerous articles on food, faith, and ecology. He works to live the good life in partnership with his wife, Emily, and daughter, Lillian.
Cascade Books, 9781498210423, 130pp.
Publication Date: April 2, 2013