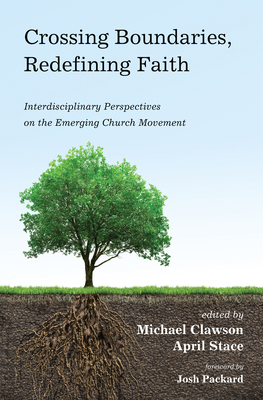 Crossing Boundaries, Redefining Faith
Paperback

* Individual store prices may vary.
Other Editions of This Title:
Hardcover (11/8/2016)
Description
The Emerging Church Movement, an eclectic conversation about how Christianity needs to evolve for our postmodern world, has been breaking traditional bounds and stirring up controversy for more than two decades. This volume is the first academic work to adopt an interdisciplinary approach to understanding this complex and boundary-crossing phenomenon. Containing contributions by researchers from a diverse set of disciplines, this book brings together historical, sociological, ethnographic, anthropological, and theological approaches to offer the most thorough and multifaceted description of the Emerging Church Movement to date. Contributors: Juan Jose Barreda Toscano Dee Yaccino Gerardo Marti Lloyd Chia Jason Wollschleger James S. Bielo Jon Bialecki Heather Josselyn-Cranson Xochitl Alviso Chris James Tim Snyder ""If you want to understand the phenomenon called 'Emerging Church' in North America, I can't recommend a better place to start than Crossing Boundaries, Redefining Faith. It offers a variety of perspectives from a variety of disciplines, and it draws from a solid bank of observation and interaction with a wide variety of sample congregations. As an added bonus, Crossing Boundaries, Redefining Faith will introduce you to some gifted younger scholars and writers whose work you will want to follow in the future."" --Brian D. McLaren, author of The Great Spiritual Migration Michael Clawson is a religious historian and Adjunct Instructor at the Seminary of the Southwest, Austin Presbyterian Theological Seminary, and Baylor University. April Stace is a liturgist and Adjunct Instructor at Hartford Seminary and The John Leland Center for Theological Studies.
Pickwick Publications, 9781498219686, 256pp.
Publication Date: November 8, 2016