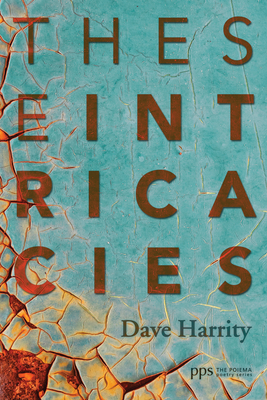 These Intricacies (Hardcover)
Cascade Books, 9781498236959, 78pp.
Publication Date: October 1, 2015
Other Editions of This Title:
Paperback (10/1/2015)
* Individual store prices may vary.
Description
These Intricacies is a book of poems traversing the intersection of family, fatherhood, and faith. Set in shifting, vibrant spaces of a rich Kentucky landscape, and wrought with metaphysical crisis, this collection charts the slow, seismic shifts of growth bound up in understanding the nature of home. Dangling between struggle and tranquility, the poems in These Intricacies evoke a contemplative exploration of masculinity and vocation as the poet and reader journey together to discover and dissolve the discontinuities of how we are loved and how we can love others. ""This collection of elemental Kentucky poems will land 'like starlight in your throat.' You will want to sing Dave Harrity aloud to find that 'words have wombs, ' that what he calls the dusk in our bodies, our 'cairns of guilt, ' still birth and mark dim paths of light. These Intricacies will clear a way into your own and leave you grateful for each twist."" --Paul Willis, author of Say This Prayer into the Past ""Harrity invites us into the poems, but also into thought, quiet, and a contemplative solitude rare in our century. Here is a poet attentive to the worlds beyond and within us."" --Lynn Domina, author of Framed in Silence ""Intricate only begins to describe the delicate, strong, interlaced qualities of Harrity's poems. . . . Each poem here is a complex weaving of poetic attention . . . into an honest, lamenting, desiring voice that embodies the human necessity 'to turn away the dark, / to call down light from stars.'"" --David Wright, author of The Small Books of Bach and A Liturgy for Stones ""Harrity metes out his keen sense of our material reality in These Intricacies with an undeniable spirit-eye. . . . I'm punctured by all that's hallowed and harsh in these poems. What's more: I'm thankful."" --Susanna Childress, author of Jagged with Love and Entering the House of Awe ""These Intricacies is a welcome new voice in American poetry for the muscle and soul and lyric vision it offers us. . . . The comfort and confidence I feel in Harrity's lines reminds me of voices like Richard Hugo, James Wright, and John Anderson, with the Songs of David weaving throughout."" --Jeanie Thompson, author, The Myth of Water: Poems from the Life of Helen Keller Dave Harrity travels the country teaching workshops on contemplative living, spiritual discipline, and poetry. He is the author of Making Manifest: On Faith, Creativity, and the Kingdom at Hand (2013), a book of meditations and creative writing exercises for individual spiritual growth and communal formation. An Assistant Professor of English at Campbellsville University, he lives, teaches, and writes in Louisville with his wife and children.