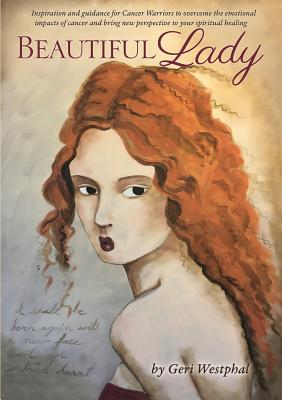 Beautiful Lady (Paperback)
Xulon Press, 9781498472005, 174pp.
Publication Date: May 31, 2016
* Individual store prices may vary.
Description
On a seemingly normal day, Geri Westphal's life changed while standing in the line at a pet care store: her phone rang, and she learned she had breast cancer. Whirling in emotion, she began chronicling her journey; she wrote about her hurt, her confusion, her anger. Why her? Why now? In a single moment, her identity changed. She was now a cancer patient. She had to check that box and accept what it meant to herself and to her loved ones. As Christians, how are we supposed to accept such news as the infiltration of cancer into our bodies and lives? What does His Word say about this battle for life? She turned to her Bible for inspiration and support, and found spiritual and emotional healing in God's Word-healing that she knew she had to share with other cancer warriors. We are all intensely aware of the things that cancer takes from us, but we do not often acknowledge the gifts it leaves behind; the rebirth and reawakening to what is most important in our lives. With honesty and humor, the author tells her story to inspire other women who are also battling cancer's grip on their lives. Including biblical verses and opportunities for reflection, the book is a resource for growth of spirit and evolution of mindset. If you have the courage to shine the light on the dark places in your heart, you will see that God will give you strength to heal. He will help you heal your mind, body and soul. You are not alone. Your future is not out of sight. With God's guidance, you can triumph over cancer. Be the warrior you were born to be.