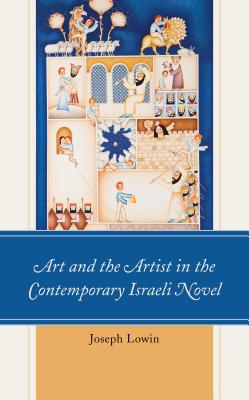 Art and the Artist in the Contemporary Israeli Novel
Hardcover

* Individual store prices may vary.
Description
Art and the Artist in the Contemporary Israeli Novel presents studies of eight contemporary works of Israeli fiction by eight major Israeli novelists. It deals with a society where drama, lived in reality but also in the mind, is a central moving force. What this book shows is the ways these texts deal with the themes of creativity and the creation of a work of art and with the way art and artists are portrayed in a culture that is often perceived as being otherwise preoccupied. The book involves close and painstaking readings of these novels and travels along a broad spectrum of themes. It also shows how these texts engage in dialogue with texts of the Jewish tradition, on the one hand, and, on the other hand, with each other. Two major points of the book are its emphasis on the work as literary art and the way the same themes often find their way into the varied works created by this literary generation. The book notes two tendencies among Israeli writers: that there is a great "urge to tell" their story and the story of Israel; and that to make clear not only what is "happening" in these novels but also what is "going on" in their works of art, the novelist take the leisurely route of "literary emerging"-- slowly but surely leading the reader to see how art emerges from the most prosaic of events. Despite its easygoing tone, the book still claims to be a serious book, dealing with serious issues, both ethical and metaphysical. One of the cases this book endeavors to make is that one of the main goals of contemporary Israeli writers is to insert their works of art--via a midrashic mode of writing in which previous texts are constantly being re-written and being made modern--as links in the great chain of the Jewish textual tradition. These novels often refer back to biblical tales and to rabbinic ways of reading them. But they also demonstrate how the writers themselves and their books and are also a part of that tradition. Most of all, however, these writers are supremely aware that they are artists and that they have a particular responsibility to their art.
Lexington Books, 9781498507066, 194pp.
Publication Date: December 21, 2016
About the Author
Joseph Lowin is a retired professor of humanities living in New York City.